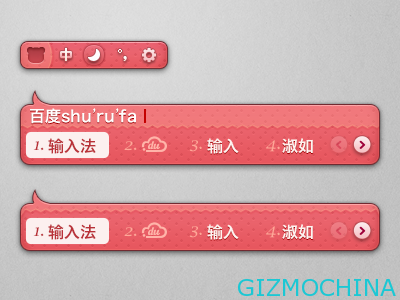 Baidu input for Mac has been introduced is now there is version 2.0. The new version still hit fast and stable, and to optimize the Pinyin Wubi input experience, there are many Mac users prefer a single-line mode. Version 2.0 before based on further reduce the cpu and memory footprint, while addressing some software compatibility issues.

Download Baidu Mac Input v2.0
After all, for Mac users, stable and fast input method is the most important. 2.0 increase in British mixed transportation, do not have to switch in English will be able to enter the Jiangnan style mixed words.
Products of many input method, Baidu Mac input method first introduced a single-line mode and cloud synchronization, thesaurus management module launched in version 2.0. Comparison is worth mentioning that a Chinese quotes "option seems to be an occasion to recent well-known community" right angle / corners quotes Controversy.
iPhone, iPad of selling significantly boost the popularity of the Apple, the most direct experience with the Mac has much changed. With more and more designers and IT engineers put the Mac camp will be evenly divided and PC unknown. Successive Mac introduction of new products and the OS built-in application China announces Apple's China strategy can not lose sight of the potential market, but also to the domestic Internet giant.