Teclast P88 Tablet Come With Allwinner A31 Processor, Benchmark more than 12,000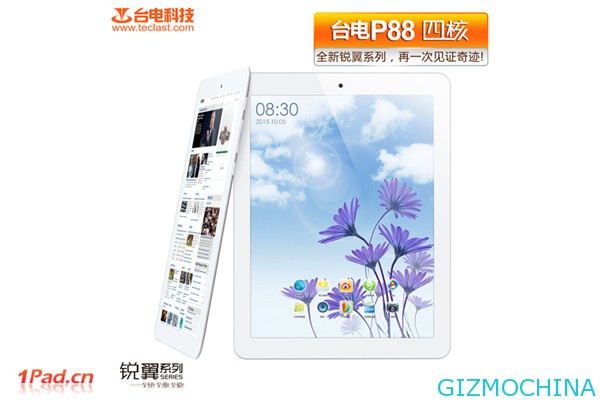 The domestic tablet manufacturer is becoming more popular since the chiset maker built their more cheaper but powerfull chipset out there. On of domestic tablet is named Teclast P88 offers their product which powered by Allwinner A31 processor on the market.

Rockchip has been produce the quad-core processor and slip to many domestic tablet, the one of those tablet is Teclast P88, powered by Allwinner A31 quad-core, the A31 processor has a strong inner core of eight significant quad-core, packs with PowerVR SGX544 graphics core, 64bit memory bandwidth, 4K video playback output and smart PMIC power management features such as technology.
This chip is really powerful, you can see the Benchmark test of P88 quad-core and there is good scrore, since the Teclast P88 got 12836 point from our Benchmark test.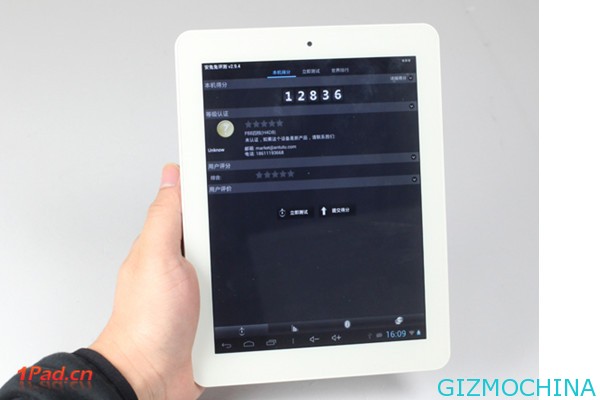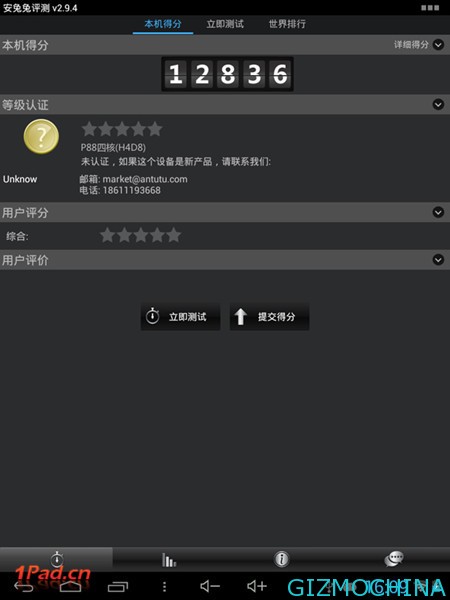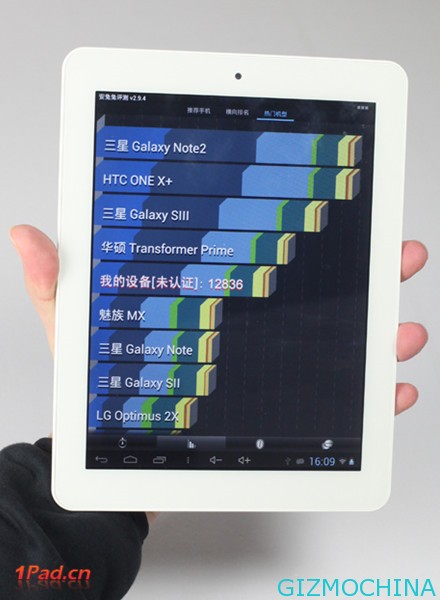 Although just a data, the clouds, the actual experience of the effect depends on the optimization run points, but run points to a certain extent reflect the performance of the processor! Currently the most common use of the most An Benchmark (The Benchmark test is a special phone to Android devices, Tablet PC Hardware scoring software (running points) in score draw a whole and the individual hardware, through this scores to determine the performance of the hardware. upload your score and see your equipment in the world rankings, fully let you know the device's hardware performance level).
According to official sources of news, Taipower P88 quad-core tablet (engineering prototype) An Bunny ran sub broken million, reaching 12,836 points (mass production machine run points also improved) scores more than most such as hTC One X , Samsung Galaxy Note and other popular mobile phone, tablet on the market today.
Prior to the parties to promote AllWinner A31 processor, are focused on how powerful GPU as well as new technology and other aspects of our argument, while the A31 is based on the A7 architecture quad-core chip that is ignored. A7 performance compared to the A9 to be worse, and the power consumption is lower than the A9.
P88 Quad-core running Benchmark test with with A31 points to reach 12,000+, which also reflects the performance is not bad! Practical experience in the end how? Be patient and so, years ago, will be equipped with the A31's board is expected to be small number of listed, and a large number of listed will have to wait until next year. So Interesting!