Android got 81% of world phone market share in Q3 2013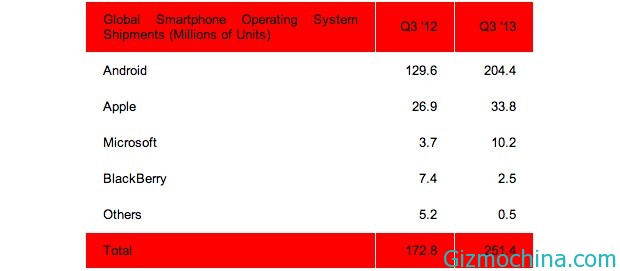 Android continues to dominate the smartphone market. And in the third quarter of 2013, a total of 81.3 % of the Android smartphone to beat other mobile platforms such as iOS , BlackBerry or Windows Phone .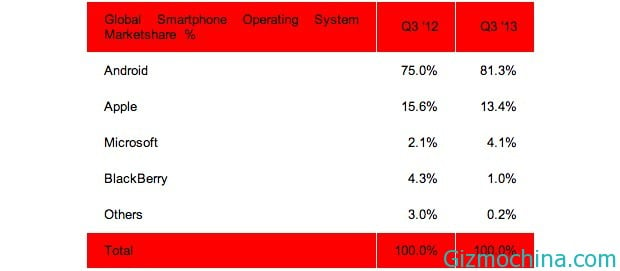 Android OS users increased by 14.3 percent compared to the third quarter of 2012. In the past year, Android smartphone users in the world to reach the portion of 75 percent. And Strategy Analytics estimates that by the end of September last, Android users managed to exceed the 80 percent.
Number of Android smartphone that successfully marketed also has increased very dramatically. If this time last year there were as many as 129.6 million Android smartphones were successfully marketed, then the number has now reached 204.4 million units.
Meanwhile Apple's iOS still comfortably perched in second place with a market share of as much as 13.4 percent. Meanwhile his Microsoft with Windows Phone is now pretty much left the BlackBerry in fourth place with a difference of market share reached 3.1 percent.