OPPO R1C officially launched, costs 2499 RMB (403.50 USD)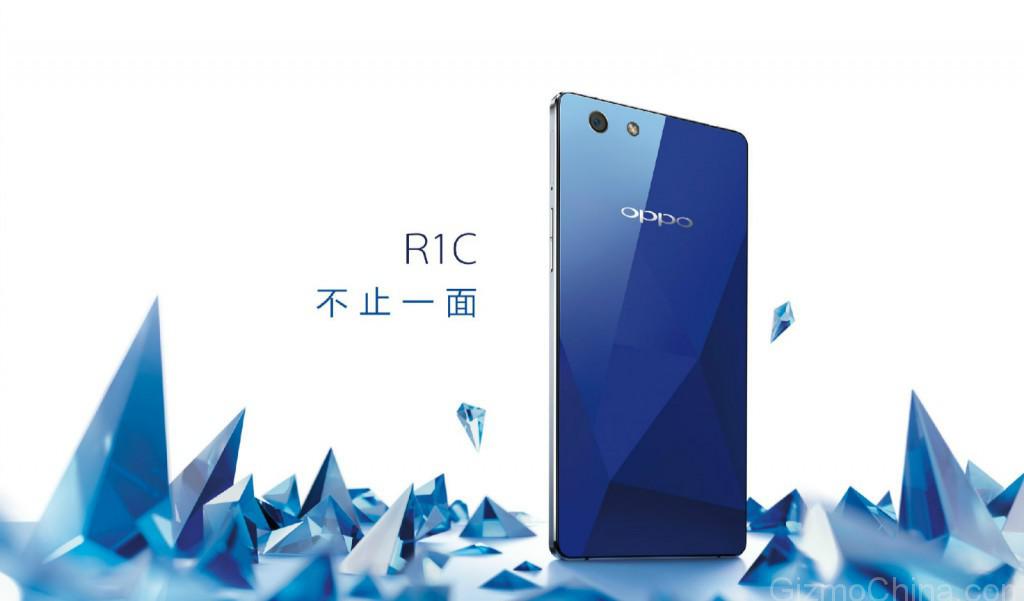 It has been a busy month for Chinese cell phone manufacturer, OPPO, as the company has been preparing its first releases of the year. Last week, the OPPO U3 received its TENAA network license. This phone may be the world's thinnest 4X optical zoom phone, measuring just 9mm in thickness. Yesterday, there was also a leak online that says that the U3 could be priced at 2798 RMB or 451 USD. There is also OPPO's other new release, the OPPO R1C.
A few days ago, we reported that the OPPO R1C would be launched on January 14, 2005. In addition, several photos of the phone were posted online a few days ago showing that it will sport a sapphire glass panel. That is right! OPPO's first release of the year has made its debut. This phone, not surprisingly, costs 2499 RMB and will go on sale at 10:00 AM on January 20. Those interested would have to pre-order.
The most remarkable thing about this phone is its back. You can see your reflection at every angle. Overall, it looks great. There is a sapphire edition as well has a white version. As for connectivity, it is a 4G cell phone that also has support for dual SIM cards.
As for its specifications, the OPPO R1C boasts a thickness of about 6.85mm. It uses a 5-inch 720p display screen. As for its CPU, the R1C uses Qualcomm's 1.5GHz Snapdragon 615 64-bit octa-core processor. As for memory, it has 2GB RAM and 16GB ROM, which can be expanded to 128GB. It also sports a 5mp front-facing camera and 13mp rear-facing camera (Sony IMX214, with a f/2.0 aperture). It is also powered by a 2420mAh battery and its operating system is the Android 4.4-based Color OS 2.0.1.
[socialpoll id="2246264″]