OnePlus Two Flagship May Be Delayed
While previous leaks and reports have led to the assumption and expectation that the second-generation flagship smartphone from OnePlus may be released in the third-quarter of this year, the latest reports show that the device's release may actually be delayed to a later date. One of the possible reasons the second-generation OnePlus could be delayed is because the company believes that the OnePlus One can still remain popular for another half-year.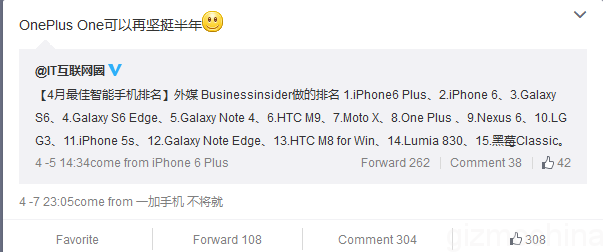 OnePlus CEO posted on Weibo today that he believes that the OnePlus One can still be popular for the second half of the year.
If the delay of the device is true and does push through, it means that the second-generation smartphone from OnePlus will most probably no longer be using the currently popular and previously expected Snapdragon 810 processor from Qualcomm, as the company has previously mentioned. Instead, it might end up using still-unannounced next-generation chips from Qualcomm. There also remains the possibility that the company has decided to go with competing chipsets from the likes of MediaTek or Intel but that's unlikely.
If the upcoming device is delayed to early next year, it would mean that it will be announced or released near the same time as competitors like the Meizu MX5 and the Mi 5. This will lead to fiercer competition during that part of the year.