Stable Version of Flyme 4.2.2.2I for the Meizu MX4 Now Available
The stable version of Flyme OS 4.2.2.2I for the international version of the Meizu MX4 is now available for download on the Flyme website.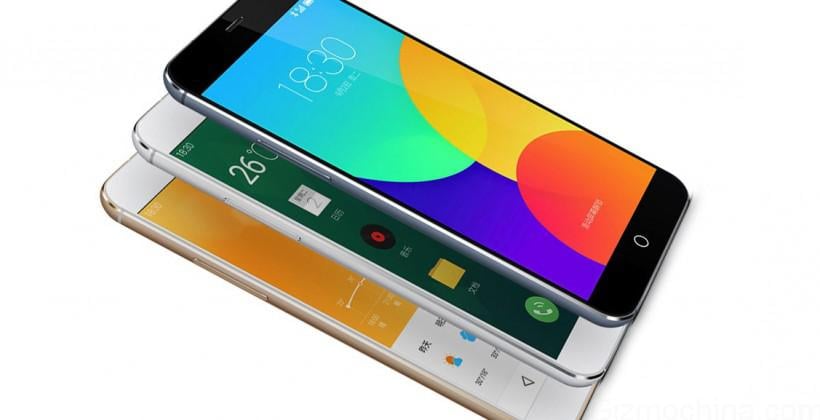 The update, which is 706MB large, mostly contains fixed for issues in the previous version of the OS as well as the addition of Turkish. We've added the complete list of the update's changes below:
Flyme OS 4.2.2.2I for Meizu MX4 Change Log:
System
– Added Turkish to the system;
– Fixed the disappearing bottom bar issue after disabled "Intelligently hide Smartbar";
Phone
– Fixed the issue of unable to end calls when hold the earphone controlling panel;
– Fixed the problem when return to Home Screen after a call and check task manager, the screen display would be abnormal;
Cloud service
– Fixed the problem of Walker Duncan and mistakenly delete contacts due to synchronization failure;
Lock screen
– Fixed the function icon mismatch issue when slide the screen to left side to activate Camera under locked screen;
Gallery
– Fixed the issue when move or copy some pictures to a new folder, the folder list is incomplete and some folders cannot be displayed;
– Fixed the issue when slide through thumbnails quickly and tap return key, a bug would be reported;
Music
– Fixed the issue which users cannot add music to favorite when using Music plug-in in the pull-down notification bar;
Browser
– Fixed the memory leak bug occurred in Browser;
– Fixed the bug that when sharing a website, long press an icon in sharing interface and the Brower would crash;
Painter
– Fixed the eraser bug under certain circumstances;
Clock
– Fixed the bug related to the Timer in which after switch and finish another step, the previous step would be run abnormally;
Calculator
– Optimized the algorithm for the four operations.
As always, it is recommended to perform backup operations before upgrading your OS as well as making sure your device has enough battery life left to install the update.
Flyme OS Version 4.2.2.2I can be downloaded from the Flyme website here – Download Flyme OS 4.2.2.2I (Size: 706MB)