10-core Mediatek Helio X20 chipset may go into mass production by end of the year
Mediatek has been stepping up its game in the past few months. The company was one of the first chipmakers to jump into the 64-bit era and we have seen some powerful and capable processors lately. The MT6752 and MT6732 have been particularly popular among smartphone manufacturers, not to mention the high-end MT6795 true octa-core 64-bit Helio X10 chipset.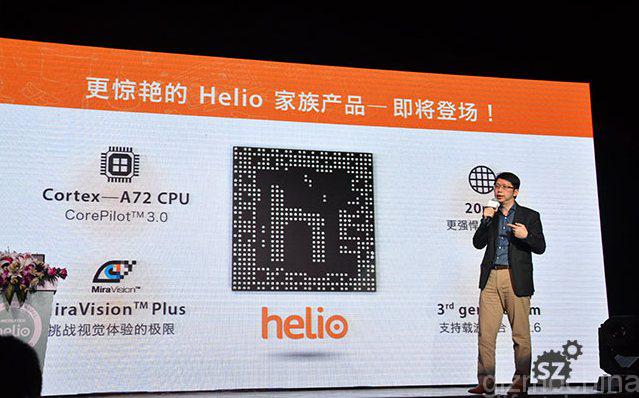 However, now that the Helio X10 is being used by many well known flagships like the HTC One M9 Plus and LeTV One, the company decided to showcase its next generation chip to specific customers.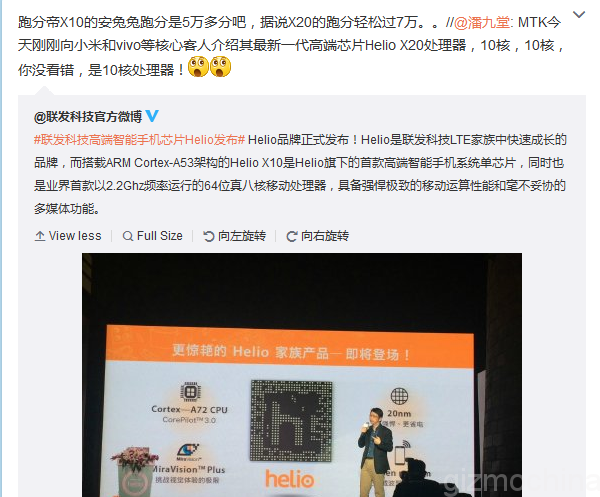 Late Yesterday evening, a Chinese analyst reported that Mediatek showcased its new generation Mediatek Helio X20 chipset at a special event to Xiaomi, Vivo and other select core members. The chipset will reportedly come with 10 cores, (yes 10 CORES) and is said to reach scores of above 70,000 points on AnTuTu Benchmark. If this is indeed true, it won't be surprising, given that Helio X10 i.e. MT6795 easily scores above 50,000 points with its eight core design. Finally, he says that the chipset will go into mass production by the end of the year.
If this is the case, Qualcomm will be under pressure. The MT6795 has received praises for its performance, while the Snapdragon 810 has been consistently criticized for its over heating problem. So, if Qualcomm's Snapdragon 820 fails to impress the masses, then Mediatek may start to dominate the market with its 10-core Helio X20 chipset.
Anyways, we still have a few more months left, and anything can happen in this time. Maybe, Qualcomm will make a superb comeback with its next generation Snapdragon 820. But lets wait and watch what happens.
Meanwhile, do you think a 10-core processor is  good idea?