Vivo X5Pro to Feature Retina Scanner
Previous reports on Vivo's latest flagship, the X5Pro, have shown that the new device won't feature a fingerprint scanner due to its design. But the latest reports reveal that the X5Pro will instead feature something more surprising and innovative – a retina scanner.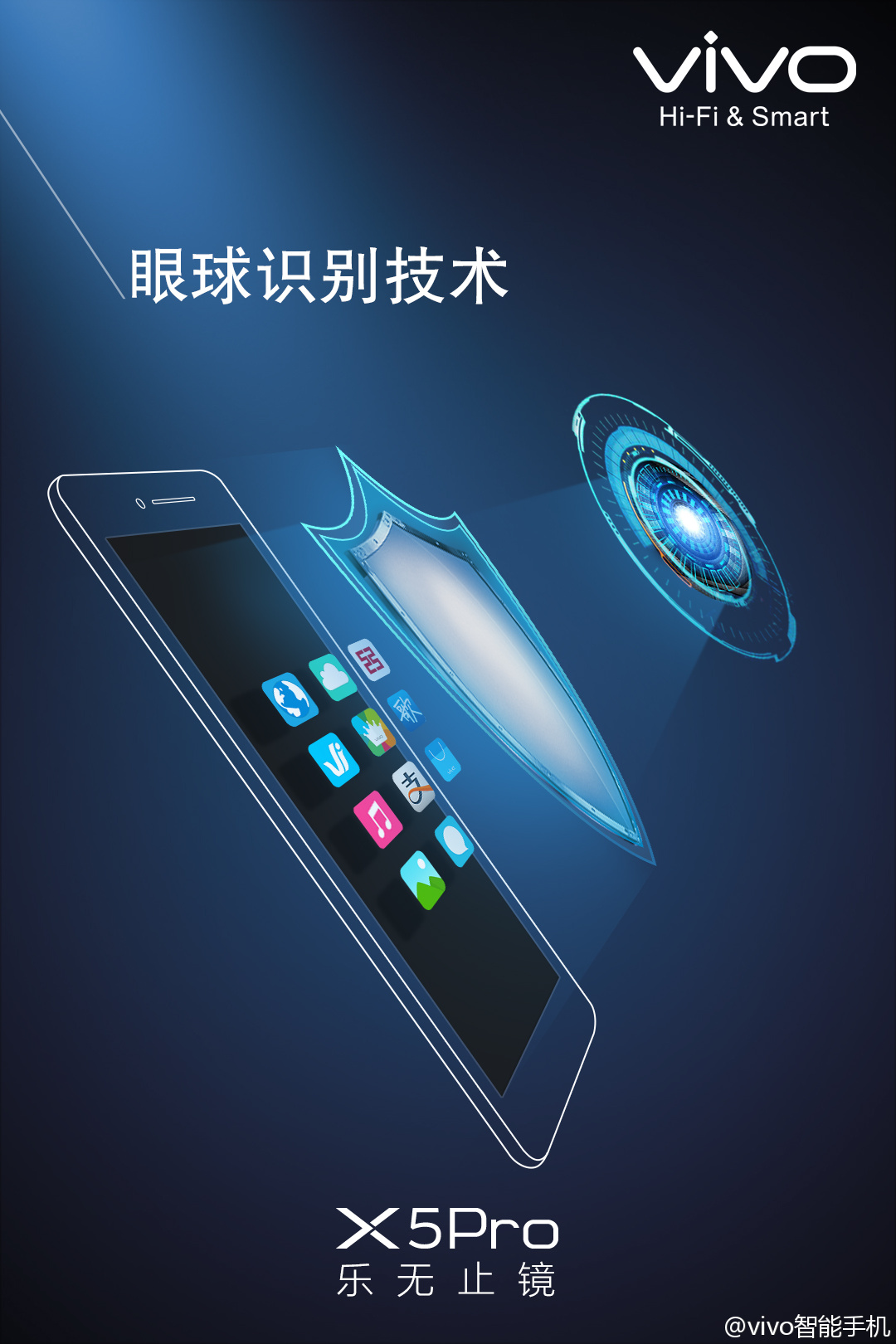 The latest promotional materials show that the X5Pro will feature eye recognition technology that will identify the user's eye vein pattern that, in use, will provide better security for the device and its contents due to the eye containing more recognition points and is almost impossible to copy. This makes it more effective at security than fingerprint ID technology.
Additionally, Vivo also announced that the X5Pro will feature 2.5D double-sided glass panels coupled with a metal frame, a PDAF (phase-detection auto-focus) camera, a 32-megapixel front-facing selfie camera, and Android 5.0 with Vivo's FunTouch OS 2.1.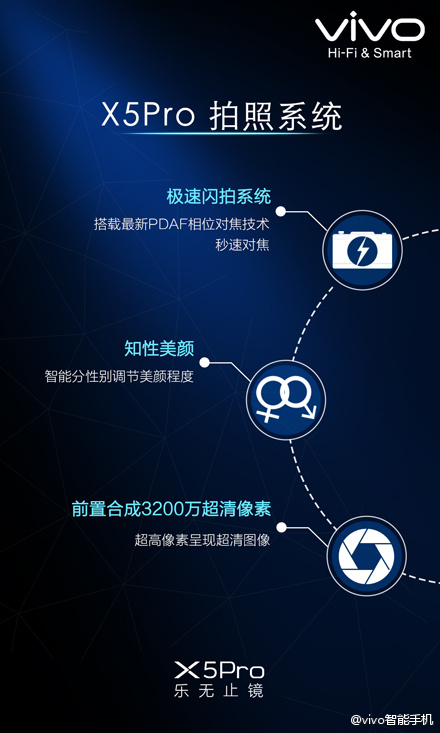 The 32-megapixel front-facing camera is said to use the same technology as the Oppo Find 7 where the camera takes multiple shots in quick succession and stitches them together to create a 32-megapixel high-resolution photo.
While the launch date of the Vivo X5Pro is still unknown, the recent number and frequency of announcements and reports on the device may mean that the company plans to launch the X5Pro soon. There have also been rumors that the company plans to hold a press conference early next month to officially launch the new device.