Oppo R7 Plus Actual Device Pictures Leaked
It looks like Oppo isn't just planning to launch only its R7 flagship smartphone during its annual conference in July but it's also planning on releasing a larger Oppo R7 Plus device to match up against the likes of the Huawei Mate 7, according to pictures leaked online.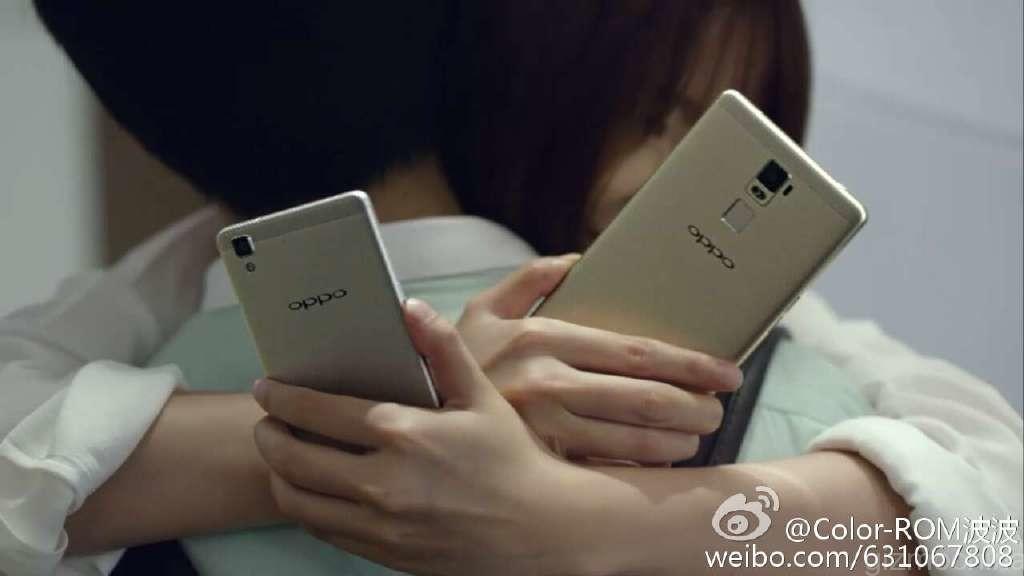 Looking at the leaked pictures, the Oppo R7 Plus will feature the same full-metal body design as the regular R7 but it seems like that's where the similarities end. Aside from being a larger device, one of the noticeable differences between the R7 and R7 Plus is the location of the rear camera. The Oppo R7 has its camera on the upper left side of the rear panel while the R7 Plus has its rear camera at the upper middle of the rear panel. The rear camera of the R7 Plus also has two LED flashes, one on the right side and one on the lower side of the camera. Additionally, the Oppo R7 Plus also features a fingerprint sensor below its rear camera similar to the Huawei Mate 7.
Now looking at the front of the device, the capacitive touch buttons have been replaced with an Oppo logo and the device will instead be using on-screen home, back, and menu buttons. The bezels of the R7 Plus also seem to be much narrower with the side bezels being almost non-existent. The rest of the device's features and specifications of the R7 Plus are still unknown at the moment but we do know that the new device will feature Oppo's exclusive VOOC flash charging technology.
So it looks like Oppo will be launching two devices instead of one when the company holds its annual conference on July 21. We estimate that while the R7 is expected to be priced at around 2999 Yuan, the R7 Plus will probably be priced 500 to 1000 Yuan higher.