Zeaplus Working on a New Round-Faced Smart Watch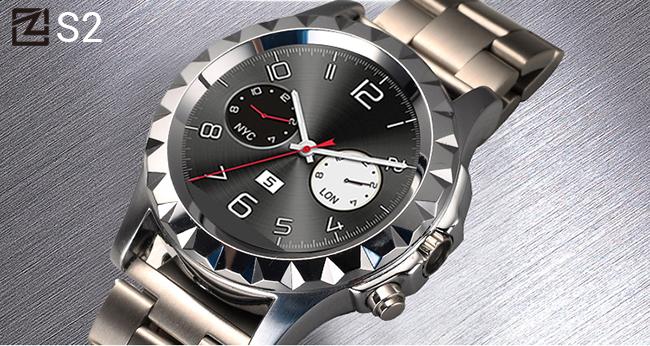 After all the hype surrounding the upcoming Zeaplus Watch G3, the company's Apple Watch clone, it looks like the company is already working on their next smart watch, this time with a round face.
The new smart watch, called the Zeaplus Watch S2, will feature a 42mm round LCD touch screen and will be powered by a MediaTek MT6260 processor coupled with 32MB of RAM. The Watch S2 will also feature a 1.3-megapixel camera, a 350mah battery, and will support both iOS and Android device syncing via Bluetooth 4.0. The Watch S2 is also IP67 class certified making it both dust and water resistant.
The new smart watch will be equipped with a pedometer to count both calorie calculation and for counting steps. It also supports both sleep monitoring and is equipped with a heart rate sensor. Lastly, it will be equipped with a micro SIM card slot which will allow users to make and receive calls directly to and from the watch.
We currently don't have an estimated release date yet for the Zeaplus Watch S2 but with the launch of the Apple Watch-inspired Zeaplus Watch G3 happening at the end of May the Watch S2's launch may not be far too far behind.