ZTE Launches the Spro2 Smart Projector in China
ZTE has officially launched their Spro2 Smart Projector in China today. The portable projector features mobile hotspot functionality as well as a built-in 5-inch touchscreen powered by Android.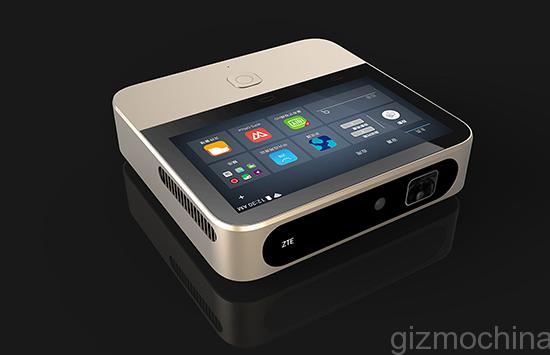 For its Chinese launch, ZTE has added a new feature to the Spro2 namely an innovative voice control function that allows users to control the smart projector with only their voice. Users can say specific commands in Mandarin to not only activate the device but also control a number of its functions using other voice commands.
The Spro2, which was originally launched in the US, features an extremely compact form factor that measures only 131 x 134 x 33.2mm and weighs only 526 grams. In spite of its small size, the Spro2 is still able to operate for a long period of time with its 6300mAh battery which lets the Spro2 project for up to 2.5 hours straight.
It supports a large number of connectivity options such as dual-band WiFi, Miracast, Airpin, USB 3.0, HDMI, and more. And can project up to 720p resolution at 200 Lumens.
The Spro 2 Smart Projector will be priced at 3699 Yuan and will be available for pre-order from July 21 via ZTE's online store.