Xiaomi Confirms MIUI 7 Conference On August 13

Just hours after we got glimpse of the first leaked screenshot of the MIUI 7 Beta version, the official Weibo account of MIUI revealed that it was going to announce something today. And a few hours back, the company confirmed a special MIUI 7 conference that is going to be held on August 13.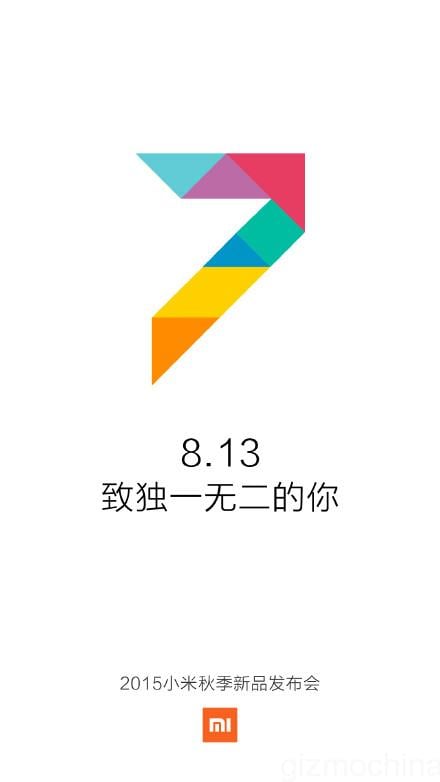 Yes, it looks like Xiaomi is going to release the new version of the MIUI 7 ROM that day. Its been a tradition for the company to announce new versions of its ROM in August and this time too, its sticking with the same tradition.
The 7 on the image comes with a lot of colors, hinting at the new look of the Xiaomi OS. Unfortunately, the leaked screenshot that we saw yesterday was of little help, with the only major difference in the image as compared to the current versions being the battery icon. Hopefully, when the real version is released, it will be much more different than the MIUI 6 that's running on most Xiaomi phones right now.
Well, given that the conference is less than 15 days away, we hope to see more leaks and information about the upcoming OS. So, stay tuned for more details.