The Smartisan T2 Will Feature the Snapdragon 820 SoC instead of the 810.
Smartisan's upcoming next-generation flagship smartphone, the T2, was expected to be officially launched in the next few months but it looks like the new device may be delayed as a new leak claims the device will feature the upcoming Snapdragon 820 processor instead of the previously expected Snapdragon 810.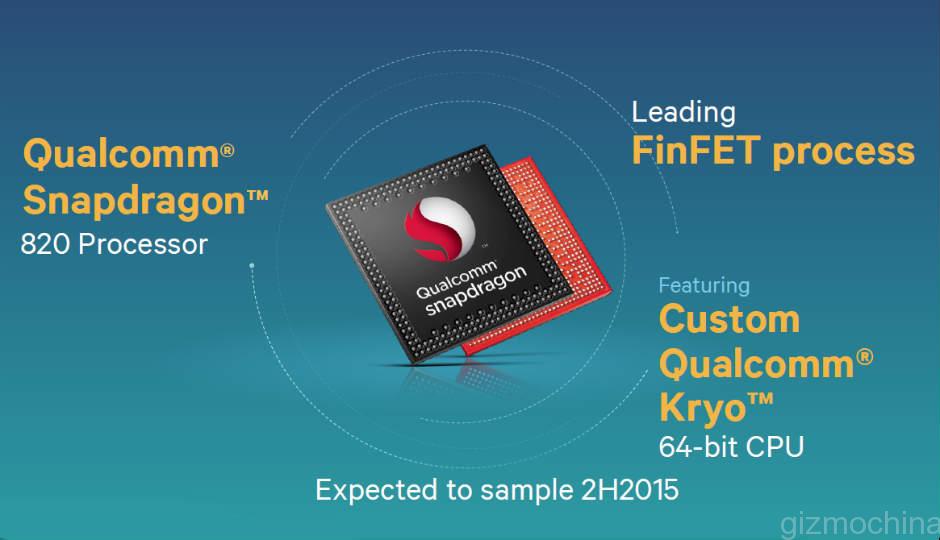 The information was leaked by IHS Technology China research Director, Kevin Wang, through his Weibo page and if the information is true, the Smartisan T2's launch may be delayed to sometime near the end of the year or early next year as the new Snapdragon 820 processor isn't expected to show up in devices until then.
If Smartisan has decided to switch to the Snapdragon 820 for their flagship device, it would mean it would one of the first devices to feature the new processor. As for the T2's price and other specifications, it is said to be priced at no less than 3,000 Yuan and will feature a 5-inch display. The rest of its specifications are still unknown.

In the meantime, Smartisan is also expected to release the budget-focused Smartisan C1 in the next month or so which will feature an estimated price of 1000 Yuan as well as a 5.5-inch 1080p display, a Qualcomm Snapdragon 615 1.5GHz quad-core processor, 2GB of RAM, 16GB of internal storage, and a 13-megapixel camera.