LG Nexus 5 2015 Leak Reveals Dual Camera Setup with Single LED flash
We now know for sure that there will be two different Nexus in the market by the end of the year, one made by the long time partner LG and another one, slightly bigger, by the first time maker, Huawei. Both the handsets have been leaked before showing us the new Nexus design philosophy as well as features. And today we have come across yet another set of leaked pictures which claim to be of the LG Nexus 5 2015.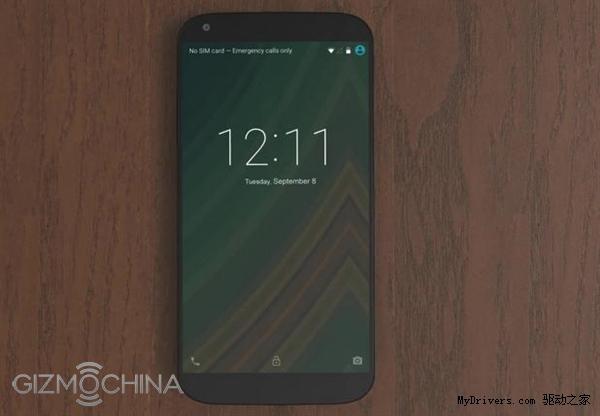 According to the leaked pictures, the LG made Nexus will feature dual camera setup with a single LED flash. This is actually a weird combination considering the fact that all major flagships feature at least dual LED flash. Also, the back is made out of plastic, which looks cheap. If you look closely, this design is similar to the recent leaks from OnLeaks, with the exception of the second camera (it had fingerprint sensor there) and dual LED flash (herre its just single LED!). Overall, the design is not at all impressive and we hope that this isn't the final design. In fact, the earlier leak was much better in terms of design as well as colors used.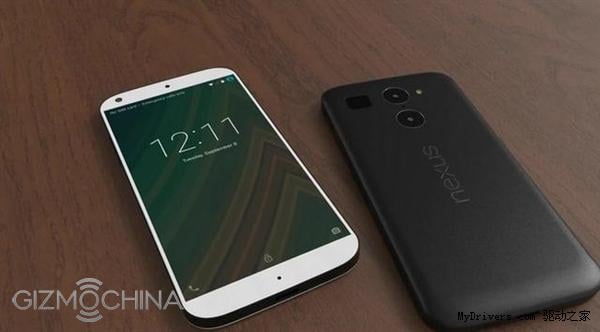 As for the specs, the LG Nexus 5 2015 will reportedly come with a 5.2-inch 2K resolution display powered by the six core Snapdragon 808 chip. There will be 3GB of RAM LPDDR3 RAM on board along with a 13MP Sony IMX278 sensor at the back with OIS (we have no idea about the secondary rear camera specs). It is said that the camera will be much superior to the Huawei made Nexus device.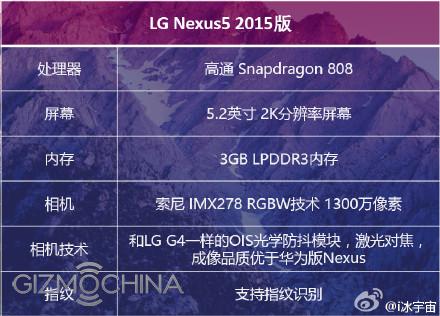 However, this isn't the only specs suggested by rumors. New ones hint that the company may swap the slower Snapdragon 808 chip for the new generation Snapdragon 620. Now, in case you have been following the rumors about Snapdragon 620, you would know that this chipset from the mid-range family is supposed to be very powerful, at par with current flagship SoCs. It is said that the Snapdragon 620 will come with Cortex A72 + A53 cores along with a new Adreno GPU, X8 LTE baseband chip and LTE Cat. 7 connectivity.
There's even rumors about USB Type-C, 4GB of RAM and a 2700mAh battery with fast charge. However, considering the sheer amount of leaks that we are seeing the past couple of weeks, its very hard to believe which one is the real deal.
Google is expected to unveil Android Marshmallow in October this year, and we hope to see the two Nexus devices around this time.
So, what would be the ideal specs of the LG Nexus 5 2015 according to you?