Vivo X6 Gets 3C Certified In China, Two Variants Spotted
Vivo, the brand credited with some of the most beautiful and exquisitely designed smartphones so far have been in a state of slumber lately. But things are looking bright for the company lately. Vivo X6, the next flagship smartphone from the famous brand have been teased many times earlier and till now we have come to know that it will boast of a massive 4GB of RAM and fingerprint scanner and mobile payments to count a few.

Vivo X6 will come in a number of color tones like Black, Silver, Gray, Pink and Gold to suit your taste which is an added delight for the Vivo fans across the world. That being said Vivo X6 has again made some news when it received 3C certification in China. The certification also reveals that the Vivo X6 will come in two variants – Vivo X6A and Vivo X6L. The two variants might differ in sizes or it might be possible that one of them sports "Force Touch" technology. We have to wait a little to confirm these facts.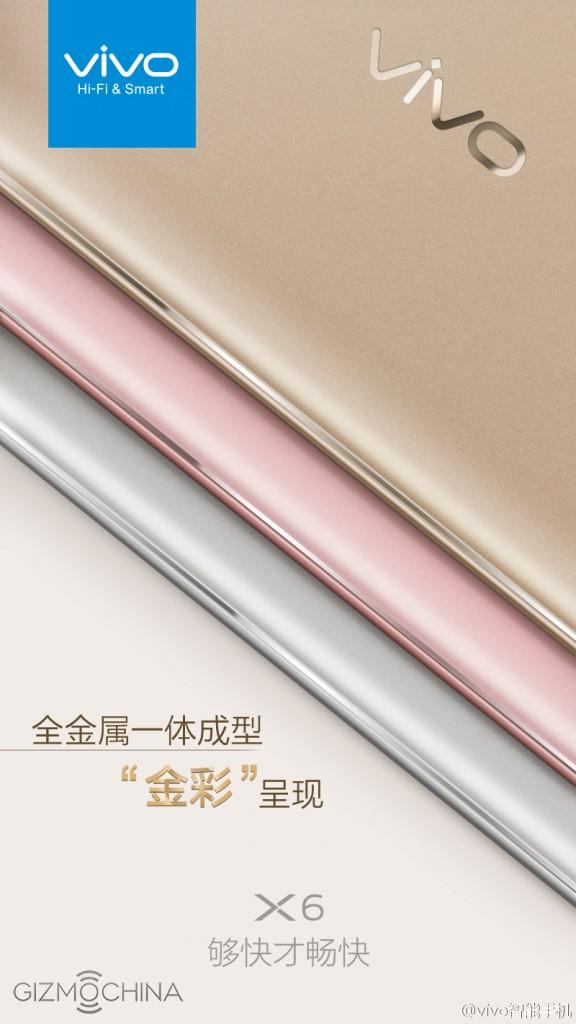 As far as both the variants of Vivo X6 are concerned, both of them will be running Android Lollipop out of the box with FunTouch UI on top and will feature the beautiful metallic design. They are most likely to sport a display size of 5.5 inch to 6 inch QHD display along with 4mm thick metallic frame. Also it will be powered by a MediaTek Helio X20 chipset, thus making it one of the fewest devices in market packing this chipset under the hood.
Vivo X6 is rumored to feature a 21 MP camera and will draw power from a 4000 mAh battery. Also there has been rumors of 1GB of dedicated video RAM. That being said, these are all rumors and there is no official confirmation regarding the aforementioned specifications.
There's a good guess that Vivo will be removing the curtains from this handset next month (December 6 maybe?) and as the launch date closes in, more details as well as more rumors would emerge about Vivo X6. Stay tuned for the latest updates.