Xiaomi Launching Mi Pad 2 Next Week, Pricing Starts at 1499 Yuan
Next week's Xiaomi press conference at the Beijing National Convention Center is one of the month's most anticipated tech events as the company is expected to release the Redmi Note 2 Pro but the company's president teased today that the company is also releasing another product at the event, the Mi Pad 2 tablet.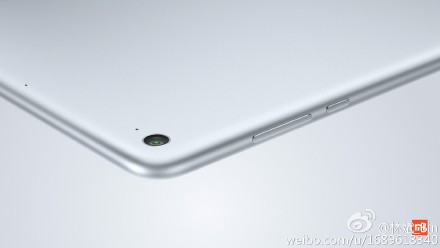 From the render released today, it looks like the new Mi Pad 2 will feature a full metal body with soft rounded corners and edges that resembles the iPad and is a big improvement over the plastic body of the original Mi Pad. The render also shows that the Mi Pad 2 will feature a corner-mounted camera as well as physical power and volume buttons.
As for its configuration, a GeekBench database entry was previously discovered showing the possible specifications of the Mi Pad 2 which include an Intel Atom x5-Z8500 quad-core processor clocked at 2.24GHz, 2GB of RAM, and Android 5.1. There's also the possibility that the Mi Pad 2 will feature a dual-boot system which will let the new tablet run either Android 5.1 or Windows 10.
As for the price of the Mi Pad 2, it is rumored that Xiaomi plans to release two variants of the Mi Pad 2 with different specifications, one priced at 1499 Yuan and the other at 1799 Yuan.