Meizu Confirms Flyme 5 Update To Older Models, Beta version Available Tomorrow
Back in September, when Meizu announced its new Flyme 5 OS, the company confirmed only two models will get the update, the Meizu MX5 and the Pro 5. Other Meizu users were confused as to when they will receive the update. But now, the company has revealed more details about its Flyme 5 update plans
Meizu has announced plans to release their popular Flyme OS 5.0 to a few more select models today. This update will be rolling out  for Meizu MX4, MX4 Pro and M1 Note before the Spring Festival in February. But for those who are itching to get their hands on the new OS, can try out the early beta version which will be made available tomorrow.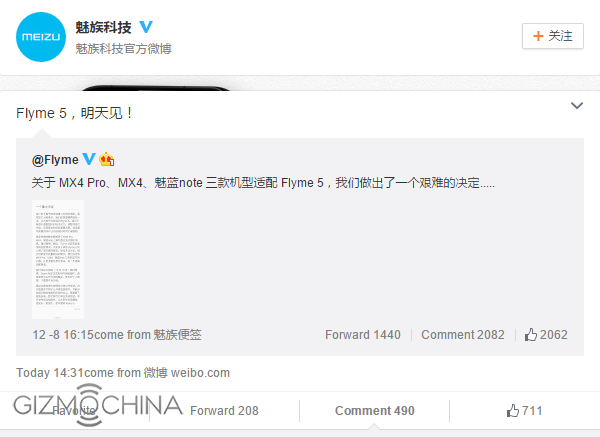 At the moment, Flyme OS 5.0 is in beta state for these models and is not available via OTA. So, you may come across some bugs and unexpected crashes over time.
Interested users of the aforementioned handsets can download this update manually and install it on their phones. But before you proceed, make sure that you backup all your apps, messages and important stuff and personal data on your phone so that you can revert back in case something goes awry.
We will let you know where to download the Flyme 5 beta update for your Meizu device tomorrow. Till then, stay tuned.