First Snapdragon 820 Powered Prototype With UltraSonic Fingerprint Sensor Showcased
In an event in China where Qualcomm finally debuted Snapdragon 820, a prototype device has been seen running on the next generation processor showcasing the processing capabilities and strengths of the new Snapdragon 820 chipset.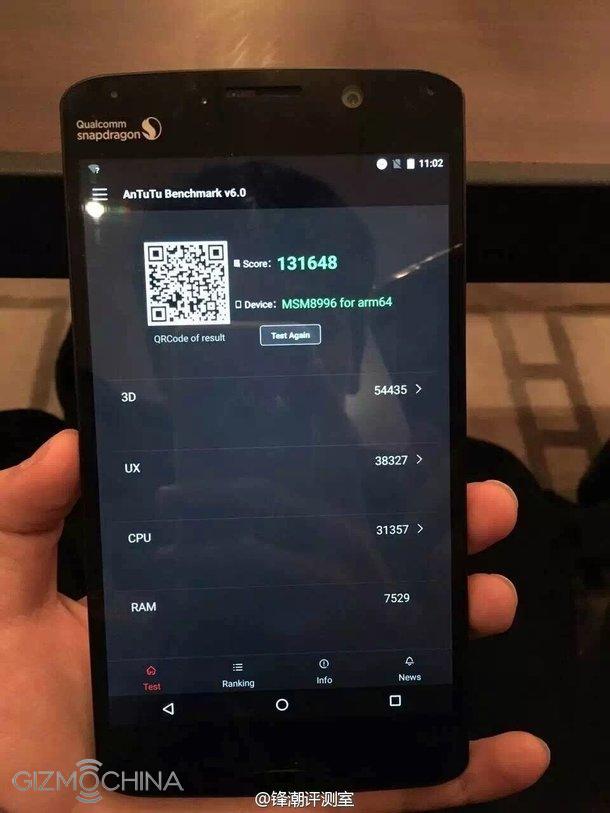 The prototype device gives an insight into the specifications that we are going to see on the smartphones next year. The prototype device was equipped with 2K display, Snapdragon 820 processor, ultra-fast ultrasonic fingerprint recognition, 3GB LPDDR4 RAM, 64GB of internal storage along with 21 MP camera and running on latest version of Android 6.0 Marshmallow.
All these features are a clear indication of what we are going to see on the upcoming smartphones next year. We can easily imagine smartphones flaunting 2K or even 4K display let alone HD and FHD running on super-fast Snapdragon 820 processor coupled with 3/4 GB of LPDDR4 RAM and featuring Qualcomm's 3D Ultrasonic fingerprint recognition technology all that with the taste of Android Marshamallow. 2016 is definitely going to be a year os spectacular smartphones with astonishing features and mind blowing specifications. So what do you think?