Meizu's Surprise Event On December 19. What's Next?
Meizu, one of the most popular Chinese smartphone maker has announced an event on December 19 just out of the blue without any prior notice. This sudden announcement has created enough buzz on the internet in a short span of time.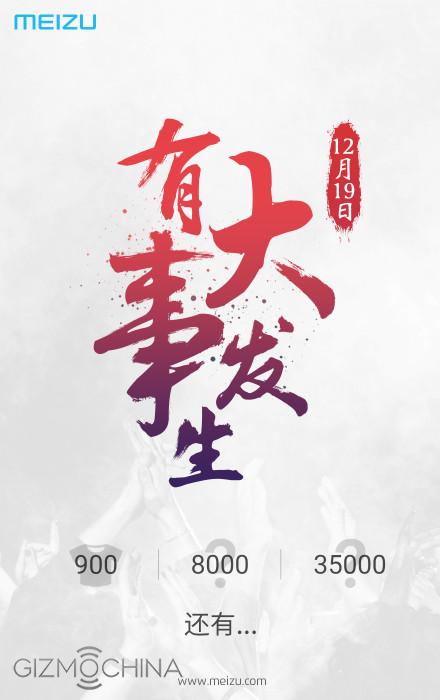 As you can see some random number 900, 8000 and 35000 are mentioned which do not reveal anything, at least at the moment. So what Meizu is going to finally unveil or announce on December 19 is a suspense right now.
It has become customary for device manufacturers to create some hype before launching their products and this could be Meizu's idea for creating some hype for its forthcoming products whatever they are. Could it be another Blue Charm device?
Meizu's Vice President Li Nan has already quashed the rumors and revealed that Meizu's small screen flagship device Pro 5 Mini will be unveiled early next year so this device is easily ruled out.
So what's going to be the next big thing for Meizu? We do not have any idea if these numbers are related to some upcoming smartphone or any other accessory. We will update as soon as we get to know about anything this event is concerned about.