OPPO Sells Nearly 15 Million Smartphones With VOOC Fast Charge Tech
Flagship smartphones these days comes equipped with unique features that set them apart from the crowd. For example, Sony Xperia Z5 flaunts a 4K display, Samsung Galaxy S6 Edge sports a curved display, Nubia Z9 features a bezel-less display and many more to count. Among these mind-blowing features, enters the OPPO smartphones with VOOC fast charge technology.
OPPO equips their smartphones with fast charging technology known as VOOC which ensures the device charges much faster than the traditional charging speed. Achieving a major milestone, OPPO Vice President Wu Qiang recently revealed that OPPO has sold nearly 15 million smartphones equipped with VOOC charging technology.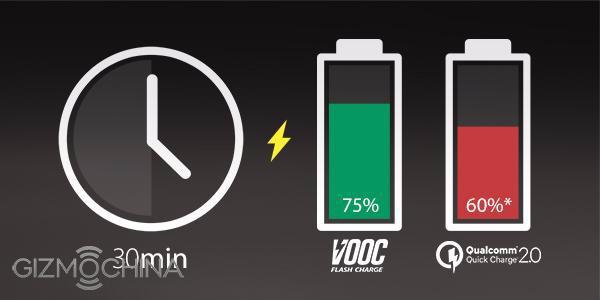 OPPO's VOOC charging technology is much more advanced and has many advantages over the already existing fast charging technology. OPPO offers a special customized charging adapter, battery, inbuilt circuits, data cables. The best thing about VOOC flash charging technology is that it comes with 5 point protection technology to protect the smartphones and has garnered praise from the users as well as industry insiders.
We all know that OPPO phones are pretty good when it comes to the technology and build quality. The only problem faced by the company right now is the pricing. If the company somehow manages to price their products aggressively, these sales figures will grow significantly.
This year, we haven't seen any extraordinary OPPO device, but let's hope that changes in 2016.