The Hesvit S3 Smart Bracelet Watch is Just $69.99 at Lightinthebox.com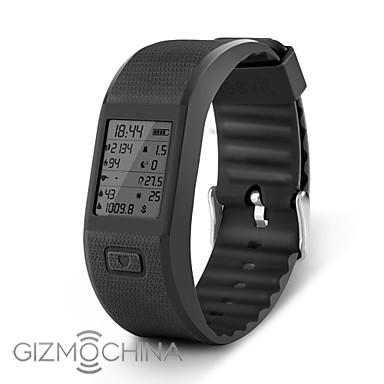 The Hesvit S3 Smart Bracelet and Fitness Tracker is currently available at an amazing discount over at Lightinthebox.com using the following coupon code – LITBHESVIT.
The Hesvit S3 is usually priced at $159.99 but with the coupon code its price goes down to only $69.99 which is over 60% off.
The Hesvit S3 is a very simple and straightforward smart bracelet and fitness tracker. It comes with a 21 x 17mm black and white LCD display and a 60mAh battery giving it a battery life of around 7 to 10 days.
It's capable of obtaining quite a large number of data including steps taken, mileage, sleep time, skin temperature, date reminder, barometric pressure, humidity, heart rate, and calories burned. It is compatible with both iOS and Android smartphones and works with its own app available on both of the aforementioned platforms.
The companies did not mention when the promotion is scheduled to end so interested buyers should purchase their unit soon before the promotion ends.