Vivo Xplay 5S Invitation Leaks online, Might Launch By The End Of February
Last year it was widely speculated that Vivo is going to unveil the next high-end flagship in the form of Vivo XPlay 5S but then X6 models were launched, which indicated that XPlay 5S might be put on hold.
But seems like this is not the case, as a recent image of invitation for Vivo XPlay 5S has leaked on the internet, suggesting that the smartphone could be launched by the end of February. The invite comes in a glass-like material, probably Plexiglas. However, at this moment, we have no idea if there's any specific reason why Vivo might have used this material.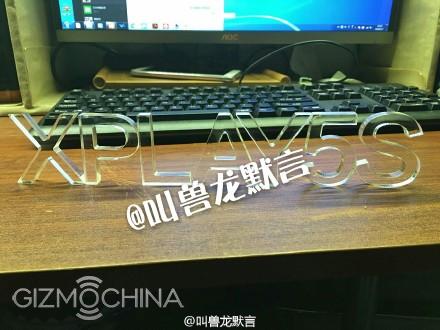 Also, as of now, there has been no official confirmation from any Vivo officials, so the authenticity of these photos cannot be established. But if these photos are genuine then we can expect an official announcement soon from Vivo.
As for the specifications, Vivo XPlay 5S is purported to be only 4mm thick, which if true will be truly amazing. The phone is expected to come with dedicated 1GB Graphics memory, a first for a smartphone. Other highlighting features of the smartphone are 4GB RAM and Qualcomm Snapdragon 820 Chipset powering the device.
If this is really the image of upcoming Vivo XPlay 5S then we can easily see dual-LED flash and a fingerprint sensor on the back and what appears to be a metal design but we are not so sure right now.
This is not the first time we are hearing about the Vivo XPlay 5S. The industry analyst, Pan Jiutang, had earlier revealed on the micro-blogging website Weibo that this smartphone could be unveiled by the end of February.
So, looks like we might see the Vivo XPlay 5S alongside the Xiaomi Mi 5 next month.