MediaTek Launches The Power Efficient Helio P20 Chip At MWC 2016
Every year, Mobile World Congress is about the latest innovations and inventions in the tech industry. At the event, we witness eye-catching products from device makers across the globe. And this year has been no different. Among the number of smartphones and peripherals launched in the last two days, the semiconductor giant MediaTek has released a new chipset that goes by the name of Helio P20, which is another addition to its ever-expanding Helio chipset family.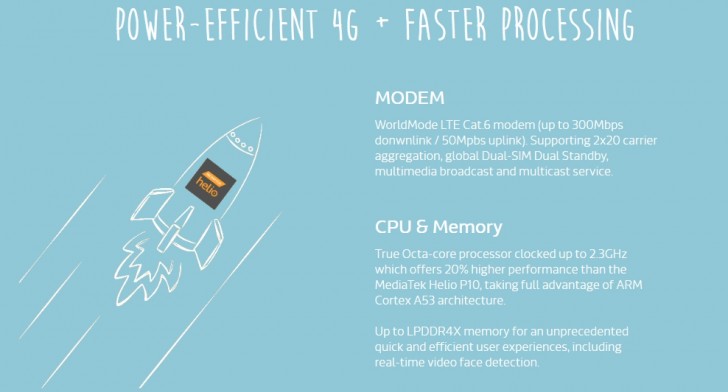 Helio P20 is an ultra power saving and performance driven chipset that focuses on premium features on next generations smartphones. It will offer device makers freedom to load their smartphones with new features in time forthcoming.
Helio P20 is manufactured using the 16nm process and offers 25% better power efficiency. It is the world's first chipset to support low power double data rate RAM that is LPDDR4X. This chipset comes with major performance improvements and with upgraded CPU and GPU capabilities. It offers clocking speeds up to 2.3GHz for its octa-core Cortex A53 cores and with Mali-T880 graphic engine clocking 900MHz, it is bound to deliver awesome gaming and video performance.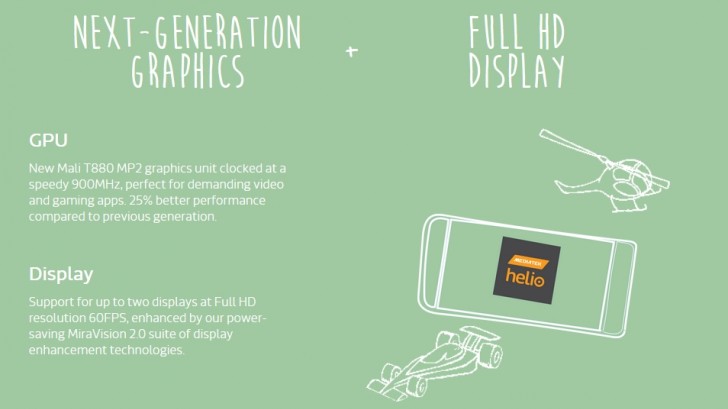 MediaTek has equipped the Helio P20 chipset with the latest modem technology supporting global LTE CAT 6 and data speeds up to 300/50MBPS. This chipset also supports LTE multimedia broadcast and multicast which will enable mobile devices to receive HD video content over LTE connection.
Helio P20 will also improve the overall media quality including the camera quality and comes equipped with MediaTek's exclusive Imagiq Image Signal Processing (ISP) which tends to improve the photo and video quality.
All-in-all MediaTek has launched a chipset which is sleek, ultra powerful and comes with important improvements in various sectors including power efficiency.