Huawei Pay Announced In China, Will Take On Similar Services From Apple & Samsung
A few weeks back, Apple launched its Apple Pay mobile payment service in China, which is one of its important markets outside of US. Now, joining the club, Huawei has announced its own mobile payment service in China called as the Huawei Pay. At an event today, Bank of China and Huawei signed an official cooperation agreement for the same.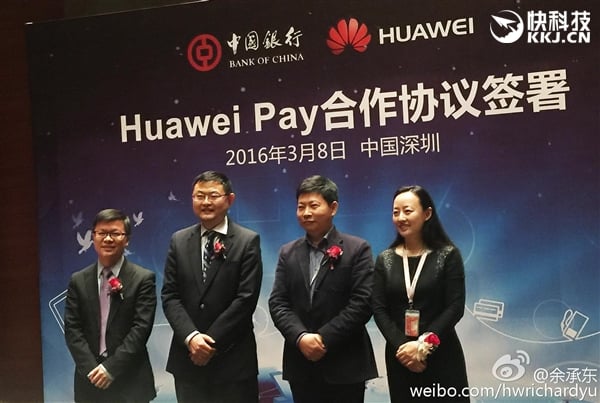 This news is not really surprising, given that, after Apple Pay was launched in the country, there was a new report that said that most Chinese manufacturers like Xiaomi, Huawei, ZTE etc were planning to release a payment service of their own. So, it looks like Huawei will be the first one to release such a service this year. The company could soon be followed by other smartphone makers in the country.
It actually makes sense for the company to release a mobile payment service like Huawei Pay in China. The company is doing well in the smartphone market, selling over 109 million units last year alone. This year, the company plans to sell even more devices, with a major focus outside of China. Despite the increased focus internationally, Huawei sold around 58% of smartphones in China alone. Also, considering the growing number of users who rely on their smartphones for payments, this is actually a great move for consumers as it will make paying for goods and services easier than before.
However, at this point, Huawei is yet to reveal any specific details about the Huawei Pay service. Bank of China currently seems to be the only partner, but we can expect more tie-ups soon.