Xiaomi Starts Pushing MIUI 7.2 Update To Its Second Batch Of Devices
Some days back we reported that Xiaomi will push a new update to its MIUI Operating System upgrading it to MIUI 7.2. Well, good news is that the update has started rolling out to the second batch of devices, adding several new phones to the supported list.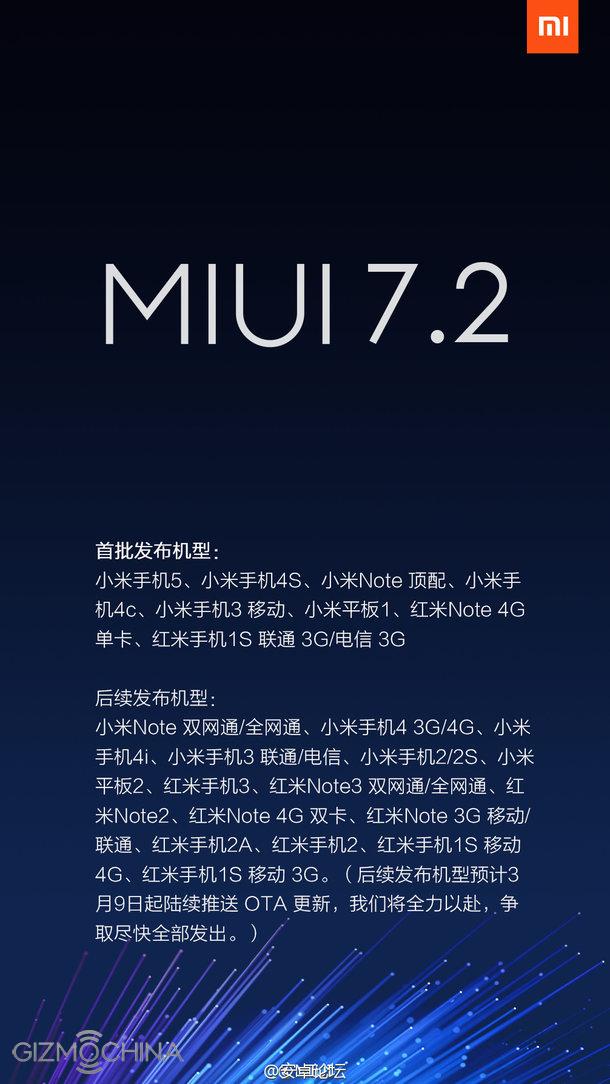 Xiaomi Mi 5, Mi 4C, Mi 4S, Mi 3, Mi Note, Mi Pad, Redmi Note and Redmi 1S were in the first batch of devices for which the MIUI 7.2 update was rolled out a few days back and now update for the second batch of devices has started.
Now MIUI 7.2 update is being pushed to around 14 models including Mi Pad 2, Redmi Note 3, Redmi 3 Mi 4i and others. This number will keep increasing in the days to come.  As of now there is a huge load on Xiaomi's update servers and if you have not received the update yet, don't worry, as you will soon get a notification.
You can also manually update your Xiaomi smartphone to latest MIUI version by downloading the update package from official MIUI website where update package for different models is available for download and flash it on your phone.
MIUI 7.2 comes with various bug fixes and performance improvements along with some new features to play with like better anti-theft (remote erase) and fingerprint payments.