LeEco Le2 phones unbelievable record, sold 1.61 million units in 24 hours
by Dimitris Economou Apr 27, 2016 9:07 pm2
Yesterday, on 10.00 am the new LeEco Le2 smartphones begun selling on various sellers. And what a start it made! By 12.00 am, the three new models had sold about 1 million devices in just two hours!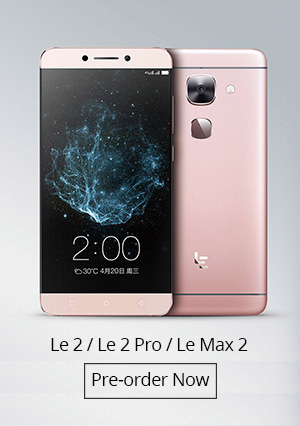 To be more specific, the Le2 Max was sold-out in just 57 seconds and the Le2 was sold-out in 8 minutes and 27 seconds with a record of over 750,000 devices sold.
Today, CEO Jia Yueting announced on Weibo that the total sales of the 2nd generation of LeEco smartphones from all sales channels, including online stores as well as retail sellers, have reached the astonishing number of 1.61 million devices with the total revenue reaching 1.9 billion Yuan that is a new domestic record for sales in 24 hours.
That's a lot of devices and let's hope that the company has enough stock to serve all customers!