New Nexus 6P With Snapdragon 820 and Android 7.0 Spotted
Qualcomm unveiled Snapdragon 820 chipset last year and now the first device from Huawei equipped with Snapdragon 820 has been spotted on GeekBench database. But strangely the smartphone carries the name Google Nexus 6P.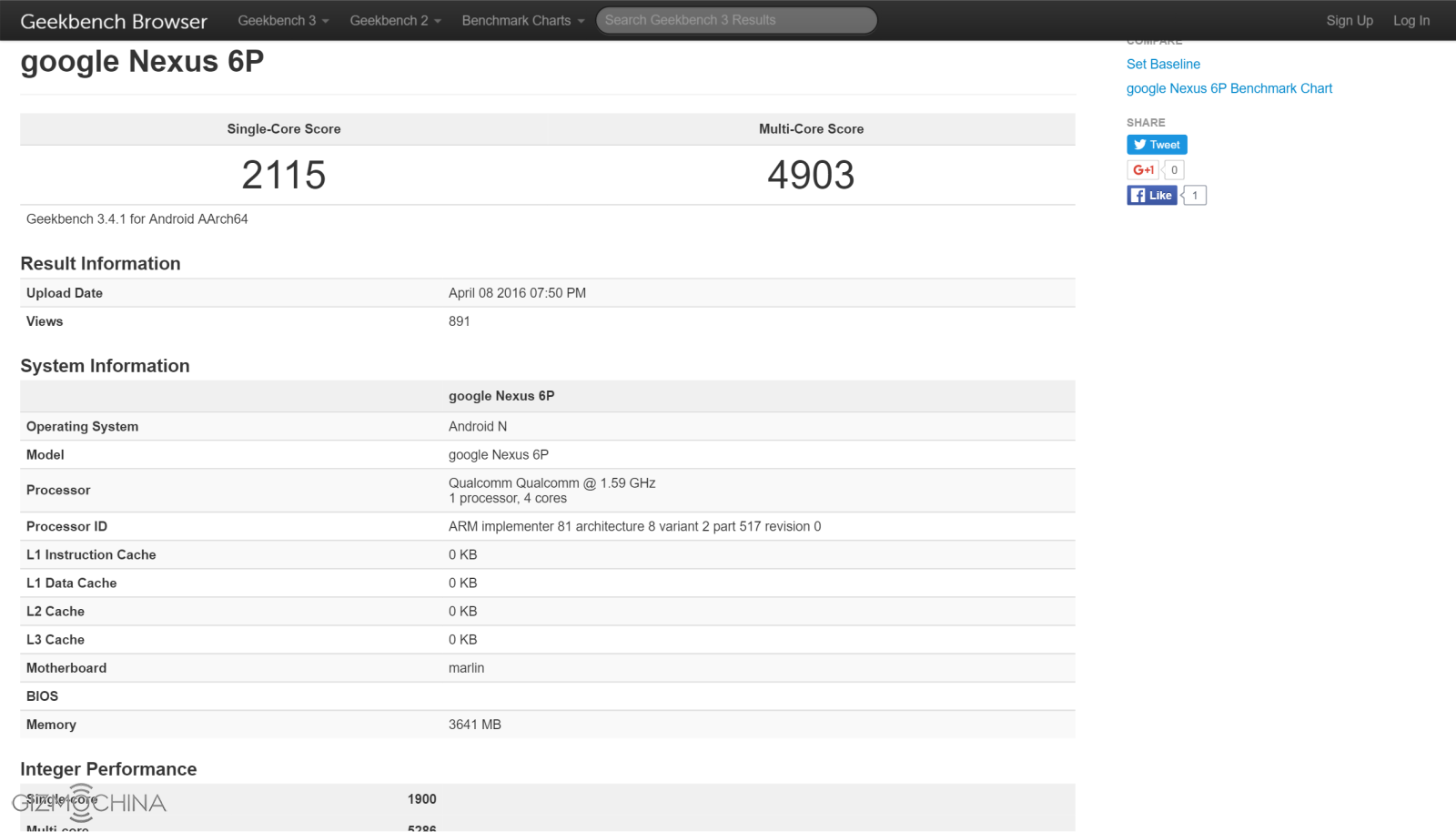 The new device comes with Snapdragon 820 chipset under the hood, offering clocking speeds up to 1.59GHz. As the image above reveals, this device goes by the name Google Nexus 6P and comes with latest Android operating system which is Android N or Android 7.0. It comes equipped with 4GB of RAM as well.
Huawei has manufactured Google Nexus 6P last year which debuted with 3GB RAM and Snapdragon 810 chipset. The new device could be an upgraded version of Nexus 6P and Google might announce it during the annual Google I/O conference which is scheduled in May, this year.
It is a possibility that Google might change the name of this device when finally announcing it. Since rest of the specifications of this new device is still unknown we can guess that it will be more or like same as that of original Nexus 6P with slight improvements here and there.
In addition to that, new reports have surfaced which reveal that HTC, the Taiwanese tech giant is making Google Nexus devices based on Android 7.0 which go by the name of M1 and S1. These smartphones are purported to be mid-range devices.
That being said, Google is partnering with two major device makers this year, one is HTC which is making M1 and S1 and the other is Huawei which will be making the flagship device for Google. As Huawei has already trademarked Huawei 7P so guesses are that it could be making the next Google smartphone i.e. Nexus 7P with Snapdragon 820 chipset aided by 4GB RAM. But it is too early to say anything for sure and only time will tell what is going on in the minds of these tech giants.