As every smartphone manufacturer tries to reduce the thickness of the devices, resulting in reduced battery capacity, many Chinese manufacturers have broken the barrier of 4,000mAh capacity. Fast charging made this more practical as now, such large batteries need less time to charge.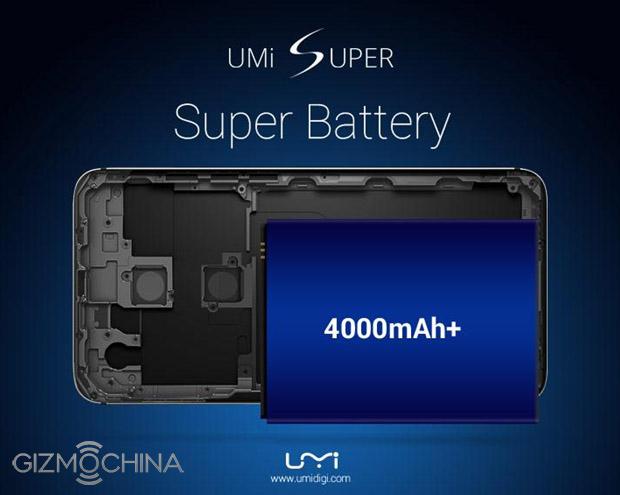 UMI is on par with this strategy, as its latest flagship, the UMI Touch is equipped with an 4,000mAh battery.
Today, the company confirmed that the upcoming UMI Super will also be equipped with an 4,000mAh plus fast charging capability to ensure fast charging times. UMI claims that a 5′ charging will be enough for 2 hours of calling and a 30′ charge will be enough to take you through the day with light use.
You can read about the rest of the specs of the UMi Super from our previous coverage.