ZTE Expands Travel Roadshow To Consumers In Spain, Dates & Venues Inside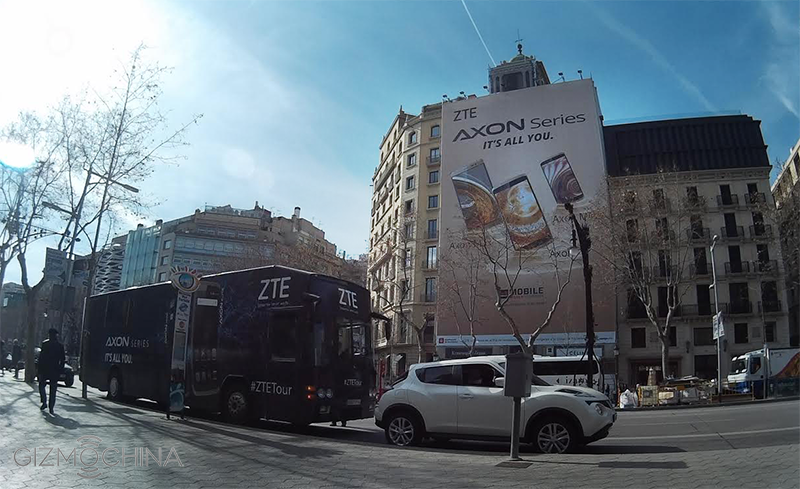 After successfully touring United States and Europe, ZTE is now headed to Spain to deliver the ZTE experience to consumers in Spain. The traveling roadshow tour which has a bus showcasing successful ZTE devices and other related activities will pass through 16 cities of Spain including Madrid, Valencia, and Seville. The tour will start on May 3 and will end on June 21 allowing the visitors to try out ZTE smartphones and smart projectors from ZTE series like AXON, Blade and Spro.
This tour is ZTE's way of connecting with people and making them aware about how ZTE devices can impact their daily lives. That being said, it is one of ZTE's goals for 2016 to increase brand awareness in the country and double the market share there.
In addition to that, ZTE is the official technology partner of Seville Football Club ( sponsorship was announced back in February this year, which means that ZTE will be the official smartphone company of the team) and the tour will attend the team's game on May 8 and will spot in the Cope del Rey finals on May 21 in Madrid.
Consumers and fans can follow the tour on social media using #ZTETour and following is the itinerary of the tour.
Murcia: May 3-4
Seville: May 6-8
Cordoba: May 9-10
Malaga: May 11-12
Granada: May 13-14
Descanso: May 16
Madrid: May 17-22
Alicante: May 24-25
Valencia: May 26-28
Valladolid: May 30-31
A Coruña: June 2-4
Pontevedra: June 6-7
Gijon: June 8-9
Bilbao: June 10-11
Pamplona: June 13-14
Barcelona: June 16-18
San Sebastian: June 20-21
San Sebastian will be the last place the roadshow will go and it concludes the Spanish tour of ZTE.