TomTop is one of the oldest online retailers in China (established in June 2004) and a Gold supplier of Alibaba (since 2006) and the time has come for its 12th Anniversary Celebration that is going to last until July 4th and it consists of four sale rounds. The first ends on June 17th and apart from the discounted prices, you also get a $12 off coupon for purchases over $100.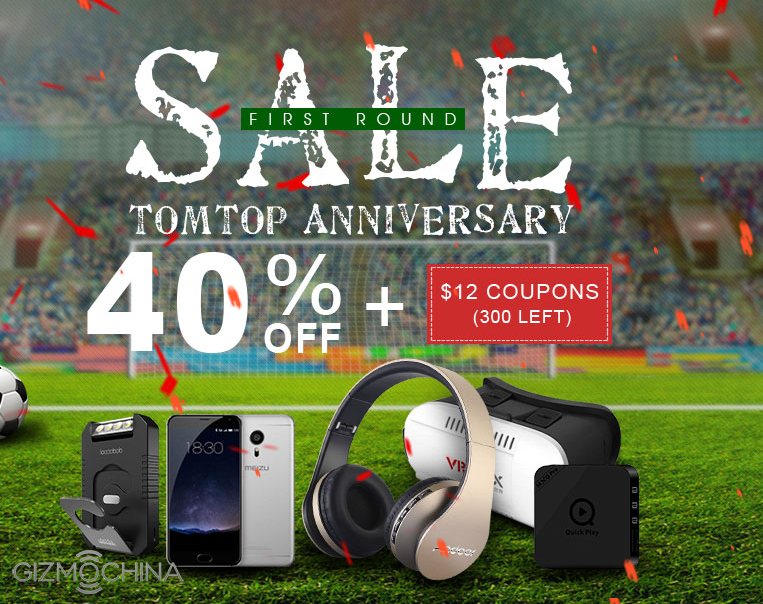 Flagships like UMi Super, Ulefone Future but also budget devices like Blackview A8 are on sale. There is also a variety of Android TV Boxes as well as all kinds of accessories like VR headsets, selfie sticks, video cameras, smartphone cases, LED bulbs and so on.
Remember, the TomTop Anniversary just started and has four stages and don't forget the $12 discount coupon you get with every $110+ purchase but hurry because there are only 300 left of them as we speak.