Meizu MX6 Officially Releasing On July 19
Meizu's the next flagship device in the MX lineup, the Meizu MX6 is arriving on July 19. In past couple of months, we have heard rumors about both, the features and the purported release date of Meizu MX6 and some of them turned out to be false. Now, it has been confirmed that Meizu will be holding a press conference this month to officially unveil the device. In addition to that, it is revealed that some other products will also be accompanying Meizu MX6 on July 19.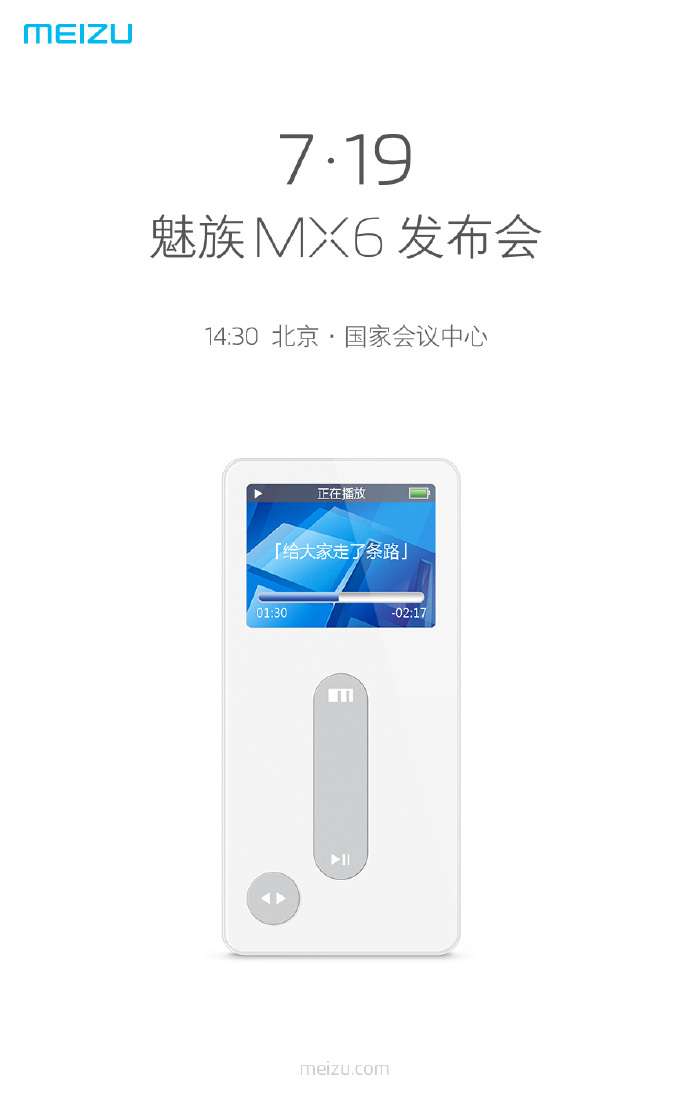 Rumors suggest that Meizu MX6 will come with design and looks similar to Meizu Pro 6, but Meizu claims that the upcoming flagship device will be the best smartphone from Meizu in terms of design and features till date in the MX series. That being said, it has also been revealed that Meizu will be announcing some other products on July 19 along with the much awaited Meizu MX6.
Read More: Meizu MX6 Ubuntu Edition Spotted In Promo Pictures
As for the possible accessories that could be launched at the event, they can include earphones, headphones, and new fast charging equipped powerbanks. So, apart from the new flagship smartphone, we could see a bunch of other products too.
Stay Tuned.