Super Smartwatch Sale On Gearbest From July 11-17, Prices As Low As $9.99
Smartwatches have become hottest selling accessories in recent times and both local and international brands have launched their edition of smartwatches. A smartwatch sale is currently going on in full swing on online store Gearbest. This sale begins on July 11 and will end on July 17. You can grab a smartwatch for as low as $9.99 (67 Yuan). So, you have options starting at a very cheap price!
There are a lot of smartwatches being offered (all details below) including the new SMA-R watch.

The highlight of this sale is SMA-R smartwatch which comes with many smart features which are listed below:
heart rate monitoring
Siri voice control
sleep monitoring
sedentary reminder
activity tracker
music controller
multiple UI interfaces
IP54 waterproof
multiple language support
Only 20 pieces of this smartwatch will be offered daily for a discounted price of $37.99 (254 Yuan). During July 11-17 you can purchase this smartwatch for a price of $44.99 (300 Yuan) and after the end of this promotional sale, this smartwatch will be available for an increased price of $55.99 (375 Yuan).
Read More: Xiaomi Mi Smartwatch Is Coming Soon, Spotted On Official Website
In addition to the above-mentioned smartwatch, several other smartwatches, and smart bands are available for purchase at a discounted price.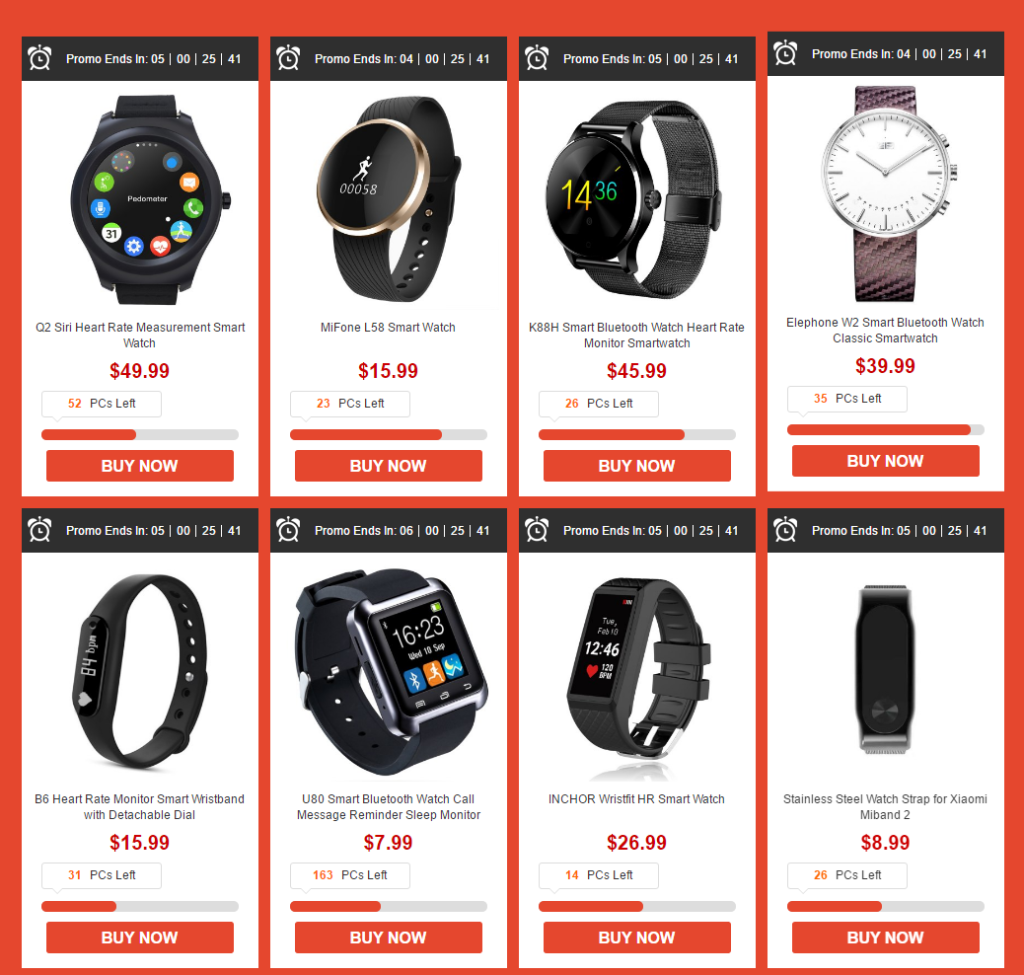 For example, there's the U80 smartphone with call, reminder and other functions that costs just $7.99. There are smart bands like the B6 Heart Rate monitor that costs just $15.99. Then, there are full fledged good looking smartwatches like the Elephone W2 ($39.99) and Q2 Siri ($49.99) which are all affordable options.
There are limited units available for each of these smartwatches and the promotion ends in the next five days. So, if you are planning to purchase a cheap Chinese smartwatch, you better hurry.
Further, all these products get free shipping worldwide, so there are no additional payouts while purchasing the device.
Check out the deals from below.
 Smart Watches Deal Section: http://goo.gl/M6stU1
 Gearbest.com Website: http://goo.gl/srFE7u