Vernee Apollo Lite First Official Unboxing Video
by Dimitris Economou Jul 14, 2016 4:52 am1
As the deca-core smartphone aiming mainly at European markets, Vernee's flagship of 2016 – Apollo Lite- takes the lead in embarking on European journey. Vernee Apollo Lite carries Helio X20 SoC, the latest chipset from MediaTek. The three cluster deca-core framework which Helio X20 and X25 sport promise to decrease the power consumption by nearly 30%. This is the biggest selling point of this chip and also the main reason why Vernee chose it for its first flagship.
Aside from power consumption, the performance of the SoC is also very powerful. According to a video that Vernee previously released, the Apollo Lite scored almost 95,000 in AnTuTu test, which, of course, is correlated with the 4GB RAM and 32GB ROM combination and deep system optimization.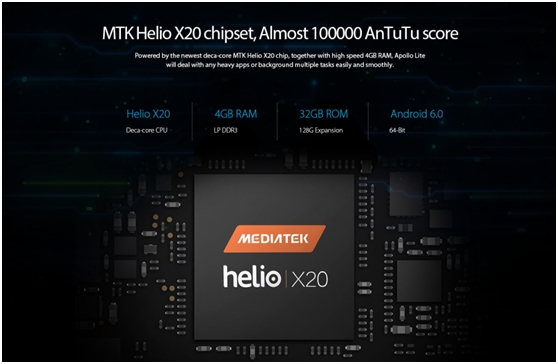 After the presale period, the company finally started to dispatch Apollo Lite to its licensed resellers. Those who bought Apollo Lite in presale will get the devices in late July. In addition, just like the previously launched mid-range smartphone, Thor, Vernee will also push out the first OTA update for this flagship soon.
Meanwhile, Vernee official also released the first unboxing video today to help you gain a basic understanding of how this phone will be like. You can watch it below.
Vernee official is holding a campaign to allow customers to purchase Apollo Lite at only $199.99 at 10:00AM UTC every Friday in July
Details: http://ad.vernee.cc/vernee-big-time/
You can also directly get the bargains on Tomtop, but there are only limited 100pcs
Details: http://www.tomtop.com/activity/20160707_p1477b_eu.html