Lenovo Air 13 Pro Official: 4GB RAM, Fingerprint, starts at 4999 yuan ($750)
Lenovo has launched its own Notebook laptop dubbed Lenovo Air 13 Pro just hours after Xiaomi unveiled the Mi Notebook Air. The Air 13 Pro sports almost similar specs and carries same 4999 yuan ($750) price tag as the Mi Notebook Air and obviously was released by the Chinese company to take on its fellow counterpart's first notebook.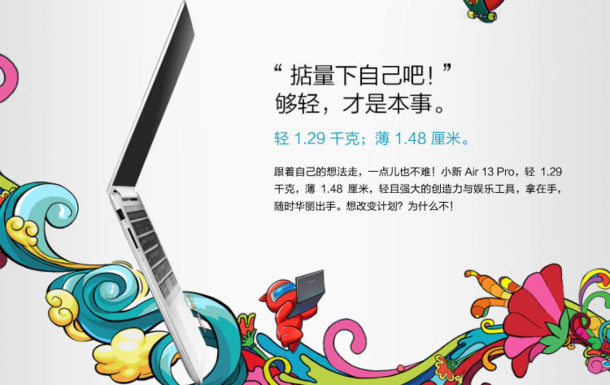 The Lenovo Air 13 Pro clutches a 13.3-inch IPS display and is powered by an Intel I5-6200U processor with 4GB of RAM as well as 256GB ROM. The beautiful notebook is light enough to move about with, weighing in at just 1.29kg with a thickness of 1.48cm which is quite similar to that of the Mi Notebook Air.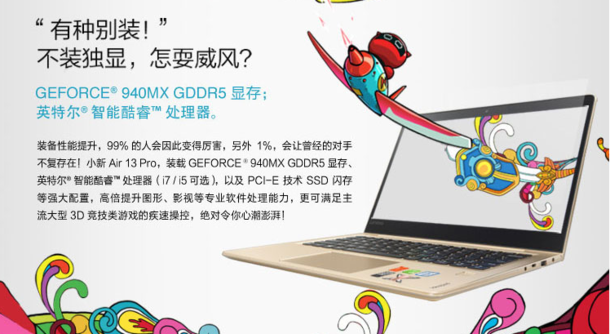 The Notebook laptop also features 2GB NVIDIA GT940MX graphics card and Lenovo included a new fingerprint recognition feature, something missing in the Mi Notebook Pro.

The Lenovo Air 13 Pro laptop is already available for pre-sale registration from online mall Jingdong in China and price starts at 4999 yuan ($750). The price tag will take a slight upward notch to 5499 yuan ($825) after the pre-sale.
Read More: Xiaomi Notebook Air Official: 12.5-inch / 13.3-inch models, Powerful Specs, Long Battery Life
See what Xiaomi did today? Lenovo has stepped up its game and now, we have three great laptops to choose from at a reasonable price.