Leak Reveals Mi 5S Will Use Same Pressure Sense as iPhone Screen
by Habeeb Onawole Sep 21, 2016 2:20 am0
Xiaomi's Mi 5S launch is next week so expect lots of leaks and new details up till the day before the launch.
Today a MIUI fan running a beta version of MIUI 8 on his Xiaomi Mi 5 found a menu called 3D Touch hidden in the settings option. The setting was turned off by default and can be switched on at will but knowing that the Mi 5 doesn't support 3D Touch, turning it on won't make any difference.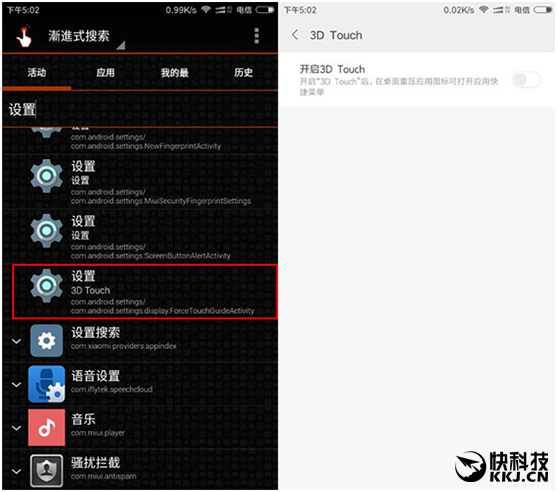 The first leak on the Xiaomi Mi 5s mentioned that it will feature a pressure sensitive display, so since this feature is already hidden in MIUI it means that the rumour may be true after-all.
The 3D Touch function on the iPhone allows you to do a lot of things such as peek at information without opening the app itself, or presenting new options just by holding on the app icon for longer similar to when you right-click on your computer.
READ MORE: Moto E3 Power Now Avaiable in India for INR 7999
The Mi 5S will sport Qualcomm's new Snapdragon 821 chip, an ultrasonic fingerprint scanner hidden underneath the front glass, and a NFC chip. There is still no leak on the pricing for the new device but we expect it to still be cheaper than flagships from other manufacturers.
Source: mydrivers.com