Apple has already announced that they expect a decline in profits for the current year. And, it seems they know what they are talking about. Things get rough for Apple in India, a key market for the Cupertino. Chinese manufacturer Oppo, said it has surpassed Apple as the second-largest smartphone player by market share value in August.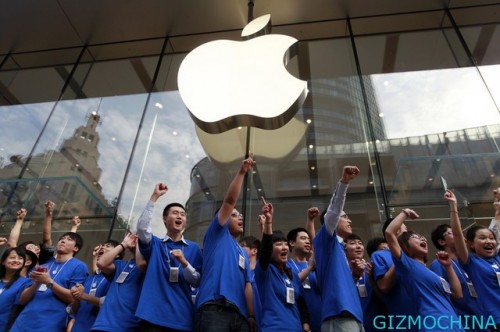 In August, Oppo had 8% of India market sales by value as opposed to Apple's 6.3%, according to Gfk data. Reliance's Lyf and Micromax followed with 6.1% and 5.4% shares, respectively. Meanwhile, Samsung led with 46.9% value market share during the month. However, data from Counterpoint Research suggested that Apple had a 5.6% market share August, coming in at the sixth place. Oppo maintained its third spot with 7%, closely followed by Xiaomi with 6.8%.
Counterpoint said the Lenovo-Moto together occupied the second spot with an 8.5%. This is 1.2% down compared to July. GfK tracks end-consumer sales in 50,000+ population markets, while Counterpoint tracks sell-ins or sale to retail traders prior to public retailing. The findings make the launch of the iPhone 7/Plus even more important for Apple as it faces increasingly tougher competition from Chinese players, not only by volumes but by value as well, in India. Samsung and Apple have traditionally dominated the market in value terms in India.