Leagoo Venture 1 Black Friday Promotion on Gearbest
by Dimitris Economou Nov 21, 2016 8:58 am10
Leagoo is one of the first in line to enter the Black Friday event. With a big promotion in association with Gearbest, Leagoo is here again to offer big discounts on its models. Starting from its latest achievement, the Leagoo Venture 1, you can obtain it for 22%. The discount will start tomorrow, November 22 and will end on November 25. As always, quantities are limited and the procedure is "first come, first served". So, don't postpone your purchase, go ahead and make it as soon as you decide it.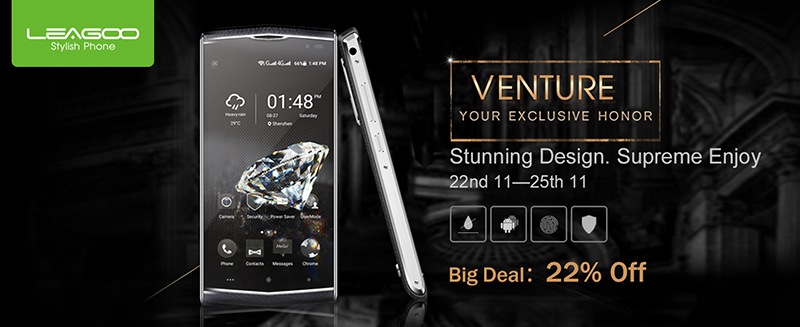 Of course, the Venture 1 isn't the only device on sale during the event. The latest all-metal phablet, the Leagoo T1 Plus is also available. With three beautiful colors, it can offer you plenty of multitasking with the 3GB available. Its low consumption SoC in addition to the HD display, will deliver good battery performance as well.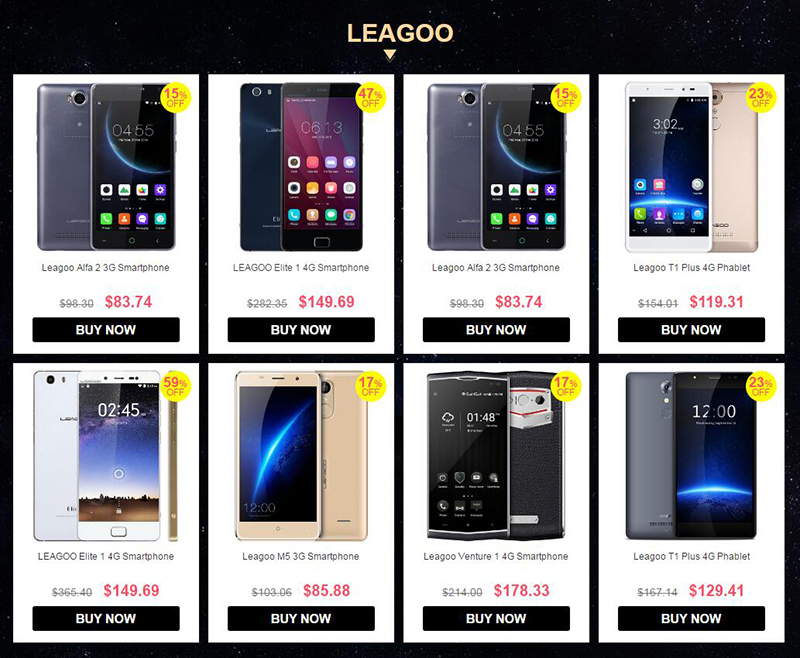 The Leagoo M5, the super affordable 2GB RAM device with fingerprint support couldn't be absent from this event. After all, it is the most popular device for Leagoo and its price will be one of the lowest ever.
Lastly, the Leagoo T1 will be there for all of you that want a good performer but at reasonable size. The T1 features a 5″ display with 2GB RAM and a quad-core SoC. As expected, it is carries a fingerprint sensor on the back. Just under the 8MP AF camera.