While 3D printing is a fairly new trend in the tech industry, eSUN is one of the big suppliers of equipment and materials used in 3D printing. For that reason, they decided to open their own online US store where you can obtain everything concerning 3D printing.
The eSUN's official on-line shop, the first in China 3D printing B2C e-store, will be on-line this week before Christmas. All 3D printing enthusiasts in USA could purchase eSUN's filaments, 3d printing pens and even 3D printers online! It serves almost all hot products from eSUN, and fast delivery.
eSUN is the largest 3d printing filament exporter of China. They have successfully developed PLA, ABS, PVA(water-soluble support filament) , conductive, HIPS, PA, Polymorph, and PC filament etc. after years of research. " Best Quality, Reasonable Price " is ESUN 's long-term insistent policy. Because of these, eSUN 3D filament is very popular in the market. Their branches and partners spread all over the world. Releasing its US e-store will be the first step of the company to build global ecommerce network.
To get the hottest products such as new upgraded PLA+, ABS+, PETG and more innovative material, just add your favorite 3d printing products to your shopping cart. Also, you can follow their social accounts and newsletter to get more fans coupons and Christmas discount news. You can visit the store here.
Hot sale products!
New upgraded PLA+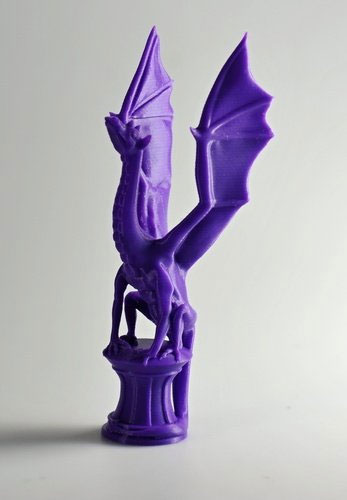 Characteristics:
1 extracted and purified from corn grain;
2 high rigidity, good glossiness and transparency;
3 suitable for printing larger models;
4 toughness is 10 times more than the PLA on the market;
5 no wiredrawing problems, the surface of the printouts will be smoother and more delicate;
6 no cracking problem.
New upgraded ABS+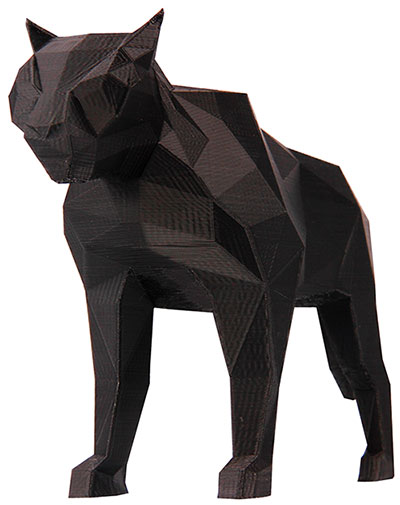 Characteristics:
1 With good melt mobility and smooth printing;
2 With high toughness, hardness and rigidity, and good scratch resistance;
3 More suitable for printing objects with large corner;
4 With good heat resistance and oil resistance;
5 The surface can easy to be colored.
PETG

1 Odorless;little shrinkage rate;
2 Hydrophobicity(Will not absorb water and as such clog the extruders);
3 Outstanding toughness and high impact strength;
4 Good liquidity(flows smoothly);
5 High mehanical strength and excellent flexibility;
6 High transparency;Good gloss;Recyclable.
isun3d LTP2.0 3d printing pen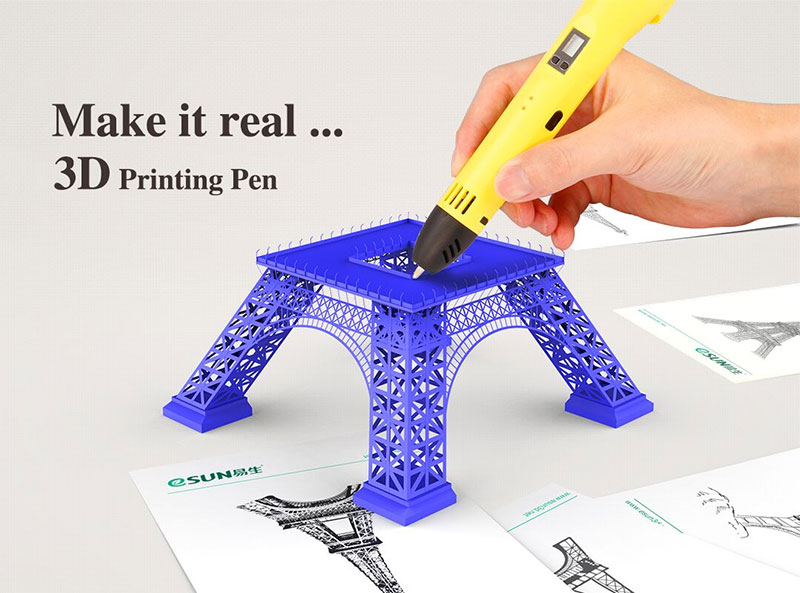 Characteristics:
1 Compatible with high and low temperature dual mode
2 USB mobile power supply could be connected
3 Paint at low temp. mode at 80°C.
4 Turn eMate wastes – eSUN's low temperature filament into new handmade raw material when put into hot water.
More innovative material, such as metal texture filament: eCopper, Bonze, eFlex (TPU), PETG, PVA (water-soluble support material), PC, HIPS, Conductive and Nylon also can be found in it.
Add your favorite 3d printing products to your shopping cart, Right now! Here is eSun official site.