Elephone 12.12 Shopping Carnival will continue until 14.12 due to website crash
by Dimitris Economou Dec 12, 2016 5:14 am2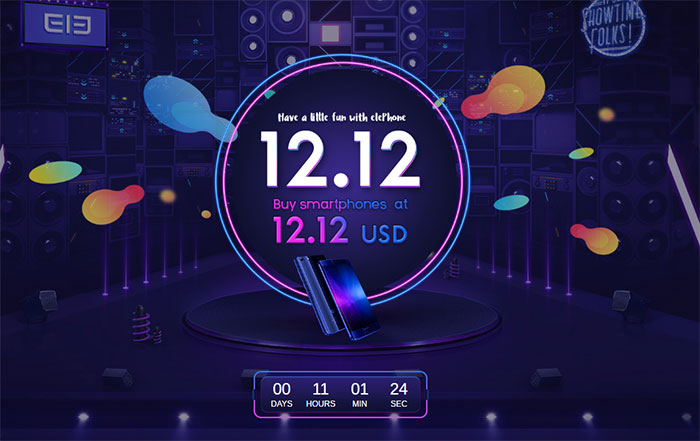 Well, that was a bummer. Some days ago we informed you about the 12.12 Event that Elephone had planned. In that event, you would have the chance to buy devices and accessories from $12.12. And we say "would have" because it seems that the traffic was so high, that the website crashed.
For that reason, Elephone apologizes to those who didn't get the chance to take advantage of the offers. They did all they could to bring the server online and have already made a new promotion plan. The rules are the same as the previous event, but it will last until December 14 instead.
Elephone 14.12 Shopping Carnival schedule (all times are GMT +8)
Part 1: Items for $12.12 will be available at exactly 16:00. Stay tuned on the promotion page to grab your chance.
Part 2: Items for $24.24 will be available at 17:00. If you missed the above flash sale, try your luck in this one for half as cheap.
Part 3: Items for $88.88 will be available at 18:00. Lastly, if you missed both the above, one final offer is there for you.
The updated event will be up soon here so stay tuned!