Xiaomi Mi 6 Specs & Release Details Leaked
We have been getting quite a number of leak centered on the Xiaomi Mi 6 very often of late. The Mi 6 is Xiaomi's expected next generation flagship and it has got a huge task fitting in as a worthy replacement for the highly successful Mi 5 series smartphones which comprise the sleek Mi 5, innovative Mi 5S with its Underglass ultrasonic fingerprint sensor and the dual camera packing Mi 5S Plus.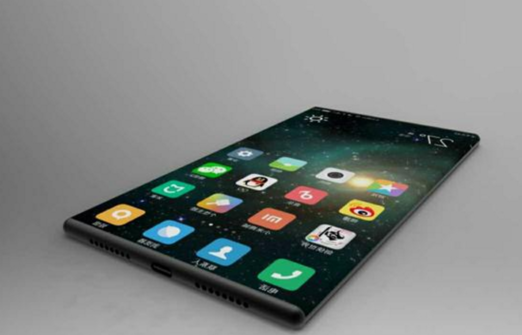 Yesterday, a leaked poster had teased what is thought to be the Mi 6 launch date, pointing at a launch on Valentine's day (February 14, 2017). Yesterday also, a tipster said to be familiar with the Taiwanese mobile phone industry had revealed that Samsung foundry is experiencing some hitch volume-producing the 10nm chip for Qualcomm's latest Snapdragon 835 processor. The tipster also revealed that the delay would likely affect the release of the Samsung Galaxy S8 billed for release in February at MWC 2017.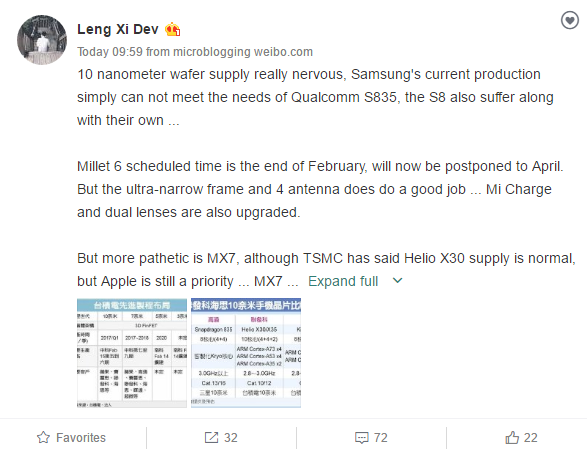 Also embedded inside the post are some leaked specs of the Xiaomi Mi 6 which includes design details like the Mi 6 having an ultra-narrow frame and four antenna. The Mi 6 is also detailed to feature dual lenses which are upgraded specs as well as Mi Charge which should be a specialized charging feature perhaps delivering fast charging. Don't forget the Mi 6 had earlier been tipped as the first domestic brand in China that would use Qualcomm's super powerful Snapdragon 835 chip. There were also earlier rumor of the Mi 6 coming in more than one version with each version having a different processor.
Read Also: Xiaomi Mi 6 Flagship For Valentine's Day Launch (February 14)?
The Mi 6 was hitherto tipped as scheduled for release in February but according to the leakster, the flagship's launch will now be sometime in April. It remains to be seen if these details are indeed correct as there's still no word from Xiaomi about the rumored and much acclaimed Mi 6.