Analyst Claims Apple to Launch iPhone X with Wraparound Display
Every year, there never seems to be a shortage of leaks or tips regarding Apple's latest iPhone. And today, analyst Timothy Arcuri of Cowen and Company has claimed, citing sources from Apple's supply chain, that the company plans to launch three new iPhone models in late 2017, headlines with what he claims to be called the iPhone X.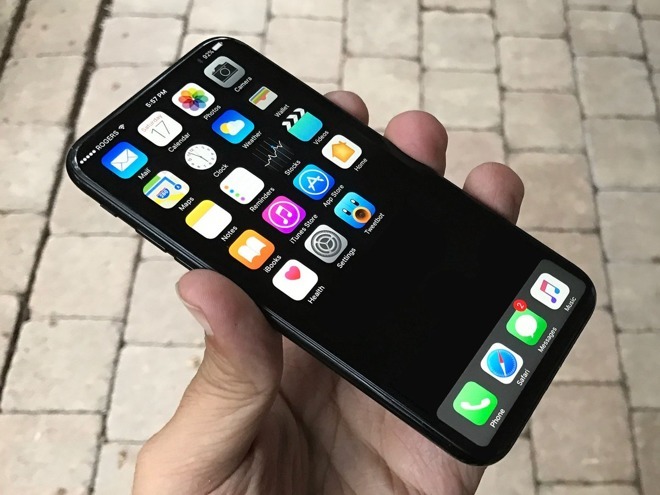 According to Arcuri, the iPhone X will feature 5.8-inch OLED display that wraps around the entire front of the device and curves down to all the edges and corners. With the display covering all of the front of the device, it's been rumored that the earpiece, FaceTime camera, and Touch ID fingerprint sensor will be set into or under the OLED display.
In spite having a display that covers the entirety of the smartphone's front side, it's been rumored that the usable portion of the display will actually be smaller. We'll have to wait and see if any of these reports and rumors are true to truly find out what to expect from Apple's new series of iPhones this year.
RELATED: iPhone 8 Concept Model Includes All Rumored Features Like Glass-on-Glass Design, Wireless Charging
As for the other two possible iPhone models, expected to be the iPhone 7S models, they will feature 4.7 and 5.5-inch displays, respectively, serving as upgraded versions of the currently available iPhone 7 and 7 Plus. Whether the two models will be equipped with OLED display is still uncertain as reports have claimed that it will depend on Samsung's ability to supply enough display for all three devices.