New LeEco Flagship Spotted, Features Dual Cameras on Front and Rear
Last year, Chinese smartphone manufacturer LeEco did very well for itself as it was able to sell over 20 million smartphone units. This year, the company aims to continue its success with the release of a new generation of smartphones. And today, one of those smartphones have been spotted on the GFXBench benchmark database and it could very well be the company's latest flagship.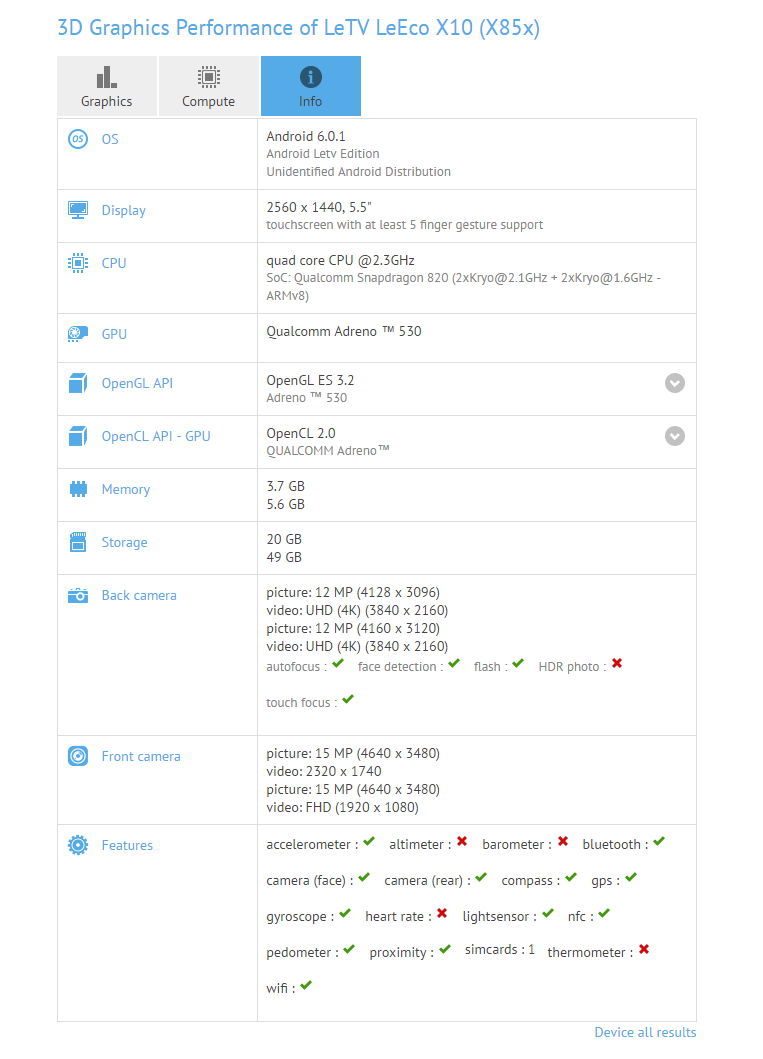 According to the listing on the GFXBench database, the new LeEco flagship, with the listed model name "LeTV LeEco X10 (X85x)", features two dual camera setups for both the smartphone's front and rear. The rear dual-camera setup will feature two 12-megapixel sensors with 4K video recording capability while the front dual-camera setup will have two 15-megapixel sensors and 2K video recording.
Other specifications of the new device include a 5.5-inch QHD resolution (2560 x 1440) display, the Qualcomm Snapdragon 820 quad-core CPU, two possible memory configurations at either 4GB or 6GB of RAM, and two storage configurations at either 32GB or 64GB of internal storage. The entry also lists the device as running Android 6.0.1.
RELATED: Financially Troubled LeEco Gets a Lifeline, Receives $2.18 Billion Funding
With the 2017 Mobile World Congress only a few weeks away, it is highly likely that the company plans to officially unveil the new device at the event. The company may be gearing up for a big push this year both in the local and international smartphone scene as it has just received a large amount of funding from Chinese property developing firm Sunac China Holdings.