Faraday Future Downscaling US Production Plans
Faraday Future, one of several Chinese-funded electric luxury car startups, will be scaling back its plans to build vehicles in the United States, according to an announcement by the company and several public officials.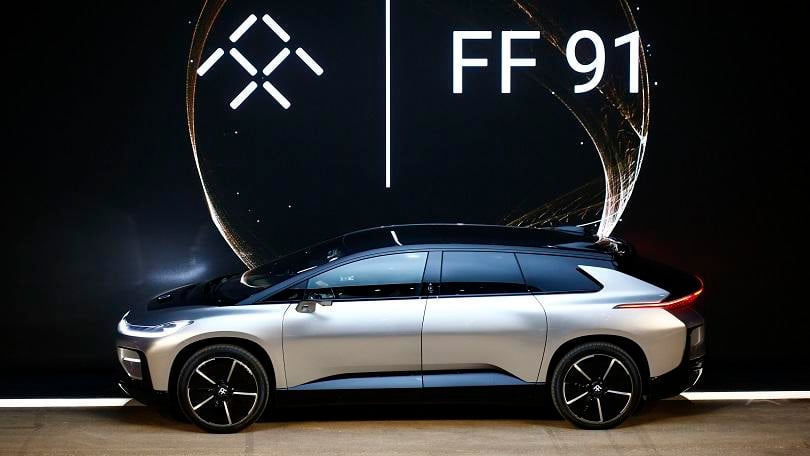 The company, which is backed by Beijing-based Leshi Internet Information and Technology Corp., has decided to build a significantly smaller auto production plant than it originally planned and will also be reducing its planned product portfolio from seven vehicles down to just two.
Instead of a 3-million-square-foot facility, Faraday will instead be building one that measures only 650,000 square feet. The smaller plant is expected to only be able to produce less than 10,000 vehicles a year although the company has said that it still plans to build the larger plant sometime in the future.
The larger plant was originally announced to be able to produce an annual capacity of 150,000 vehicles and was expected to open in late 2017. But the new, smaller facility may not be open until sometime in 2019 as work on it has currently stopped due to cash flow issues for the company.
Additionally, court records show that several of Faraday's suppliers, including seat supplier Futuris and media provider Mill Group, have sued the company citing non-payment revealing that the company may be facing some financial trouble.
The company could be able to recuperate some of its losses if its new assembly plant in China's Zhejiang province is successful. The region has agreed to heavily subsidize the construction of the facility which is expected to have an annual capacity of 450,000 vehicles.
RELATED: Jia Yueting Hints About Faraday Future FF 91's Price & It's Probably Costlier Than Tesla Model S
Faraday did reiterate that it still committed to continue its $1 billion investment in the State of Nevada and that it is still hiring contractors to begin building the factory shell although a timeline or firm date for the completion of the facility was not given.
(via)