Korean Government Confirms Note 7 Battery Problems
Last month, Samsung announced that its investigation into the problems with the Note 7 found that the batteries were to blame for many Note 7 units catching fire or exploding. But the South Korean government decided to conduct its own investigation into the case and have finally released its results today, corroborating Samsung's findings.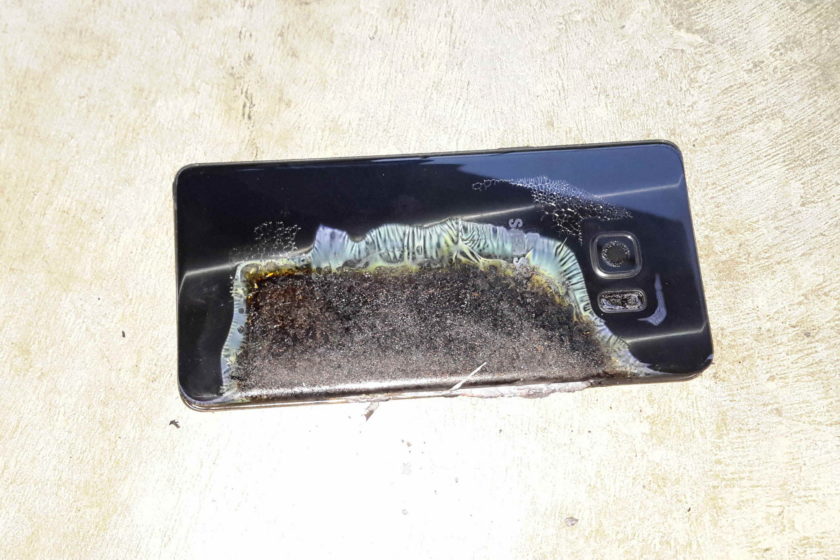 The investigation was conducted by the state-run Korean Agency for Technology and Standards which is under the jurisdiction of the Ministry of Trade, Industry, and Energy. The agency found that the batteries produced by both Samsung and ALT for use with the Note 7 were at fault for the issues that plagued the infamous device.
According to the statement made by the agency, the rapid rate that smartphones have been developing over the past few years have also affected the rate of battery development which led to a focus on capacity rather than safety in the design and manufacturing of smartphone batteries as well as a lack in safety regulations to monitor the safety of newer batteries.
The Korean government has said that it plans to implement stricter safety guidelines on lithium-ion batteries and smartphones to prevent similar cases in the future. Samsung has also announced that it will be improving its battery design and manufacturing process to prevent such issues from ever happening again.
RELATED: Galaxy Note 7 Explosions Were Caused by Faulty Batteries, Reveals Samsung
Notably, the government did not find any issues with the design and manufacturing of the Note 7 itself that would have led to the device's problems. Additionally, Samsung has delayed the launch of its next flagship, the Galaxy S8, for further quality assurance testing, showing how serious the company is with preventing the Note 7 incident from happening again.