MGCOOL Cam 360: The world's 1st underwater consumer panorama camera (video)
by Dimitris Economou Feb 22, 2017 6:45 am8
In the past few years,  many panorama camera like insta360, Ricoh Theata, Samsung Gear 360, etc have been made available to consumers. But what all those devices have in common is that they are so "normal". And by normal we mean they are made for a single purpose. Many beautiful landscapes have come from these 360° cameras. But now there is a consumer product that can be used underwater: The MGCOOL Cam 360.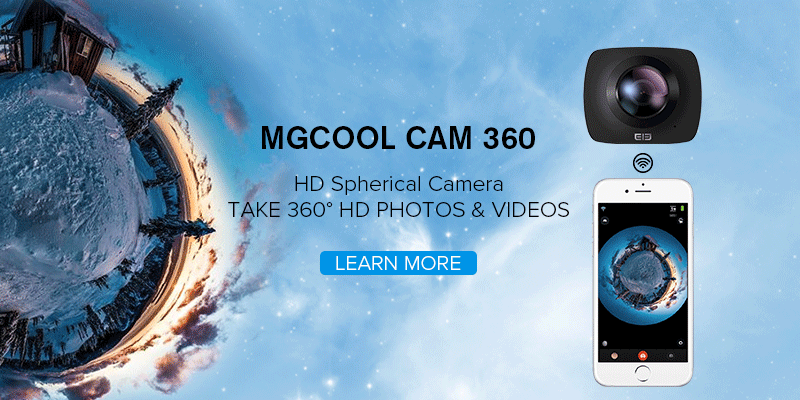 As we know, MGCOOL CAM 360 was released by MGCOOL in 2016. Since its release, it has meet a warm welcome in the market on the basis of a competitive price and high-quality images. Moreover, MGCOOL Cam 360 can be used not only when you go skydiving, surfing, mountain climbing, but also you can shoot beautiful pictures underwater without worries. In order for the camera to be used underwater, the extra waterproof housing must be used. Thankfully, its price is very affordable compared to other competitive solutions.
On the video below, you can have a look at what's like when you use the Cam 360 underwater. You can drag the video with the cursor to see the 360 view or use the controls on the top left corner.
To learn more about Cam 360 as well as the rest of the MGCOOL products, visit their Official Website. Also, you can follow their social media pages in Facebook and Instagram. In case you want to buy it, there is a promotion running on Gearbest.