Leagoo Brand Wall deals on Gearbest's 3rd Anniversary
by Dimitris Economou Mar 2, 2017 9:22 am0
Gearbest is entering its 4th year of operations and for that reason it has planned a bunch of great offers and promotions. One of the is in cooperation with Leagoo which results in a dedicated Leagoo Brand Wall with discount for almost all of Leagoo devices. The whole promotion can be found in the link at the end of the article, but there are some devices that stand out.
Leagoo M8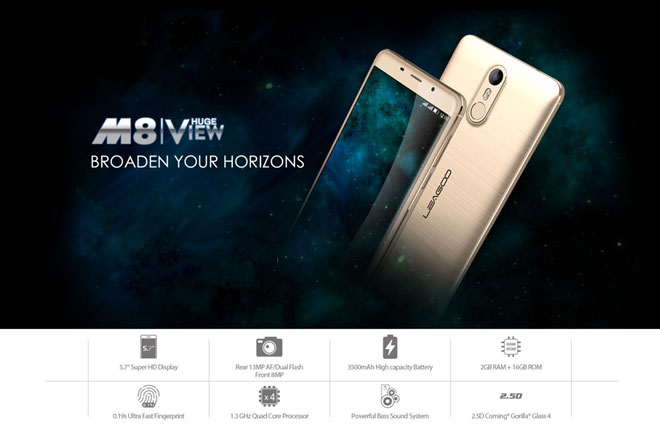 The Leagoo M8 features 2GB RAM and 16GB of internal storage and has a battery capacity of 3.500mAh that in combination with the 5.7″ 720p display, should give the device an excellent battery performance. Its highlight is Awinic K7 chip which features Hi-Fi standard sound and Box Speaker to elevate your listening to music experience.
Leagoo Venture 1
The premium-built Venture 1 features real calfskin on the back and a design that competes with Vertu phones. With a 5″ display and octa-core SoC backed by 3GB RAM and 16GB or 32GB of internal storage, it flies through apps. Remember that it features the secure Sec OS for maximum security.
Leagoo M5
The LEAGOO M5 features 2GB RAM, 16GB of storage and 128GB memory expansion. Battery capacity is a bit modest at 2.300mAh that is enough for a day. The M5 comes with Freeme OS 6.0(Based on Android 6.0). Highlight of the device is its metal frame and the ultra fast fingerprint reader.
Leagoo in MWC 2017
Lastly, a well established company cannot be absent from the biggest mobile event, the MWC in Barcelona.  For that reason, Leagoo CEO Mr Johnson, takes part in the MWC 2017 with his teams. More about Leagoo can be found here.