MGCOOL action camera promotion on Giztop: up to 50% Off
by Dimitris Economou Mar 31, 2017 1:32 pm5
MGCOOL made an impressive entry in the action camera market this year. The subsidiary company of Elephone, is determined to take over the budget segment in the market and for the time being it's doing a very good job. With already 3 models available (Explorer, Explorer 1S, Explorer ES), it now is very easy for everyone to obtain an action camera with 4K shooting capabilities.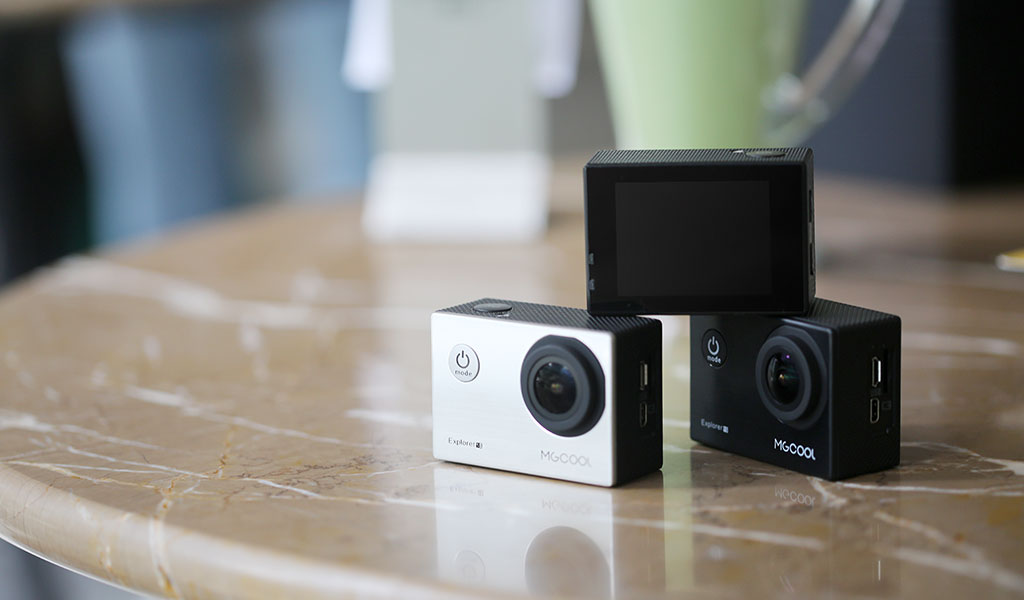 But 4K is not the only feature worth talking about. All three of them support waterproofing up to 30m deep with the use of the special waterproof case that MGCOOL designed specifically for its models. Wide angle lenses, up to 20MP photos, WiFi connectivity and large displays are some of the rest of their specs.
In addition, MGCOOL has a smart wearable in its portfolio. Competing with the Xiaomi Mi Band 2, the MGCOOL Band 2 is a reliable alternative that offers better specs together with a lower price tag. All four devices are now available on Giztop with up to 50% discount. If you've been looking for an activity camera at a low price, now is your chance. And don't forget to treat yourself with the Band 2 wearable, as it costs only $14.90. You can find all of them in the link below.