Xiaomi Mi 6 Specs Confirmed on AnTuTu, Scores 170k
Xiaomi's highly anticipated new flagship, the Mi 6, has been spotted on the AnTuTu database, finally confirming its specifications as well as giving us a peek at its potential performance.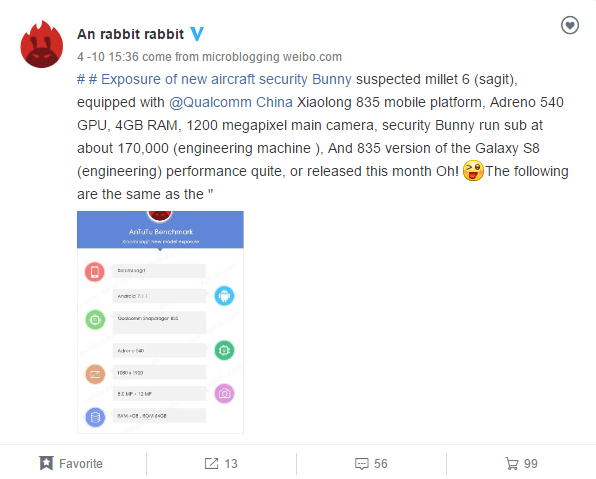 We already know that the Mi 6 will be one of the first smartphones to utilize Qualcomm's latest Snapdragon 835 processor with the other being Samsung's Galaxy S8 as the two companies are the only ones who have secured units of the new chipset from its first shipment while other companies will have to wait for the second batch of Snapdragon 835s.
As for the rest of the Mi 6's specifications, the entry on the AnTuTu database reveals that the Mi 6 will feature an Adreno 540 graphics chip to accompany the Snapdragon 835, a 1080p display, 4GB of RAM, and 64GB of internal storage. The entry also reveals that the Mi 6 will be equipped with a 12-megapixel rear camera and an 8-megapixel front-facing camera.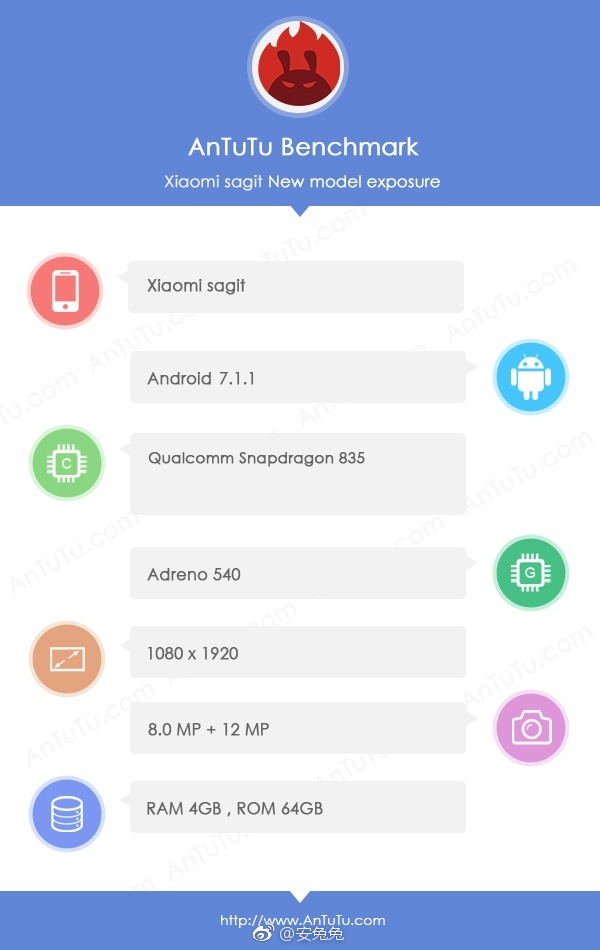 The database entry also states that the Mi 6 will come with Android Nougat 7.1.1 out of the box but that could change depending on whether Google releases newer versions of Android before the Mi 6 starts shipping. It was also previously rumored that the Mi 6 would come with an underclocked version of the Snapdragon 835 but with a score of 170,000 on AnTuTu it looks like that won't be the case.
RELATED: Is The Xiaomi Mi 6 Launching Tomorrow?
The Xiaomi Mi 6 is expected to be officially unveiled tomorrow as the company has been teasing it the past few days with posts about its previous flagships and has also announced that it will be revealing something tomorrow.