OPPO R11 or R11 Plus Image Leaked, Dual Camera Setup Similar to the iPhone 7 Plus
UPDATE: A slightly better shot of the OPPO R11 has emerged and you can check it out from below.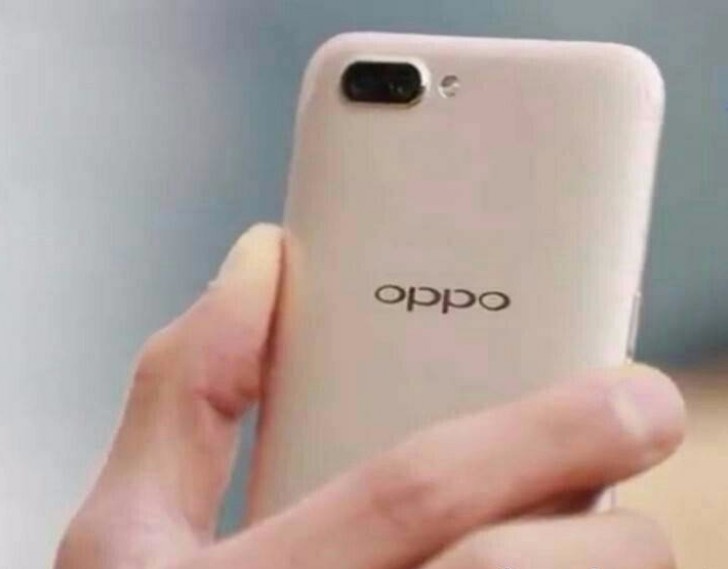 ---
OPPO's R9 and R9s continue to be two of the best-selling smartphones in China and the company is planning to take the momentum and pattern they've built with the R9 and R9s and apply it to the company's upcoming R11 and R11 Plus. And today, a blurred image of what is said to be the R11 (or the R11 Plus) was leaked online.
While the leaked image is blurred, it gives us a good idea of what the R11 and R11 Plus's rear will look like. It looks like the dual rear camera system of the R11 and R11 Plus will be located on the upper left part of the device's rear. It also looks like the R11 and R11 Plus will also come in a gold color option.
Previous rumors have claimed that the R11 and R11 Plus's dual rear camera system will come with two 16-megapixel rear sensors. The rest of their specifications are rumored to include 5.5-inch and 6-inch display as well as 4GB and 6GB of RAM, respectively, and a Qualcomm Snapdragon 660 processor.
RELATED: OPPO R11 with Dual Rear Cameras Already in the Works? Likely Images Leak
The OPPO R11 and R11 Plus is scheduled to be released on May 15.
(source)