Research Firm Reveals World's Top 5 Smartphones
In spite doing away with the headphone jack, Apple's iPhone still continues its dominance in the smartphone market as the iPhone 7 and iPhone 7 Plus were the best-selling smartphones during the first quarter of 2017, according to a new report by research firm Strategy Analytics that lists the world's top five smartphones during the quarter.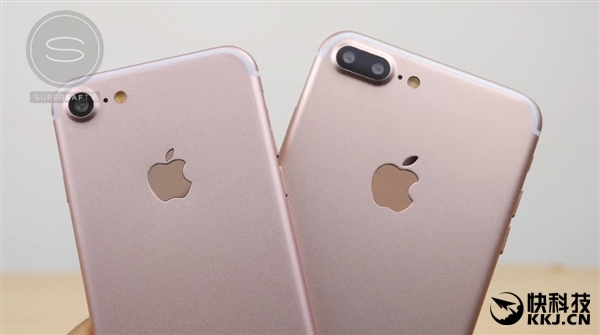 As previously mentioned, the iPhone 7 and iPhone 7 Plus took the top two spots in the list, shipping 21.5 million and 17.4 million units, respectively. The iPhone 7 held a strong market share of 6 percent while the 7 Plus held 5 percent.
Surprisingly, OPPO was able to find itself in third place with its R9s, which shipped 8.9 million units and took a 3-percent market share.
Fourth and fifth place were taken by Samsung with its J3 and J5 mid-range smartphones, which isn't surprising given the company's Note 7 fiasco and people waiting for the Galaxy S8. The J3 and J5 were able to ship 6.1 and 5.0 million units and take market shares of 2 percent and 1 percent, respectively, which helped offset the losses caused by the aforementioned Note 7 fiasco.
RELATED: Apple Beats Samsung to Occupy Top Spot in Global Smartphone Market Share in Q4 2016
The report also stated that global smartphone shipments reached a total of 353.3 million units in Q1 2017, meaning 1 in every 6 smartphones shipped worldwide during the quarter was one of the smartphones mentioned above. But with Samsung, LG, and other companies having already launched their latest flagships, the second quarter of 2017 is set to be very different.